This month, UK Screen Alliance spoke to Rich Moss, MD of Gorilla about their new facility in Bristol. We heard about the lead up to the decision, how Gorilla has adapted their workflows throughout the pandemic and what their plans are for the brand new facility.
Can you tell us a bit about why Gorilla is opening new facility?
During the pandemic, our market opened up through remote working. We were already using remote connection technologies and cloud services like Avid On Demand pre-pandemic, so we were able to respond very quickly, resulting in a great deal of client confidence.
Following several successful projects, word spread and we were invited to tender for new projects outside of Wales, this opened up a new market for us.
Coming out of a pandemic, with many companies focussing on home working, the idea of building a new facility may seem at-odds with current trends, but it made complete sense to us. While remote working allows for wider talent choice and provides a quick solution to capacity issues, there is now a greater demand than ever for teams to physically come together and work in a creative environment. Every production has different needs, so getting the balance right and offering choice is what this new facility is all about.
Why Bristol?
Many of our new clients who worked with us remotely through the pandemic were Bristol based and keen to return to a creative facility environment and encouraged us to have a presence. We originally planned a small ingest and review area but it quickly became apparent that Bristol was going through a huge upturn across all genres of TV production which gave us the confidence to invest in something more sizable.
What are the key elements to the new Bristol facility?
We decided to create a new facility that was based on offering clients complete flexibility in terms of on-premise and remote working. Our new facility provides all of the services you would expect from a facility – runners, kitchen, post producers, on-site technical support, offline rooms, grade, dub, online and delivery, but combined with a full offering of remote services and the backup and support of our extensive Cardiff base. The Bristol office is connected to our Cardiff HQ through large capacity diverse network paths, our 24/7 Cardiff staff can log In, backup, ingest, deliver and support the Bristol facility both during the working day and out of hours. We saw this as a way of starting with a relatively small footprint, providing a boutique post service, but also providing clients with the confidence that any capacity or support needs can be met.
What is the current size and staffing of the facility?
That facility currently has 10 offline rooms, 2 online, 1 grade, 1 dub, 1 track-lay and at present, 20 remote suites. This first phase of our expansion has seen us commit to over £1m of investment in equipment, infrastructure, technology and property.
Building teams from the ground up is a really exciting thing. There are currently 7 new staff supported by the Cardiff team of 60. We see this number increasing as our client base grows. Arun Hall is leading our picture finishing with Colin Chipchase in Audio. Our Post Producers Katelin Rice and Cassandra Corbett are supported by Operations manager, Tom Arnold alongside Technical Operators Angus Taylor and Susanna Lee.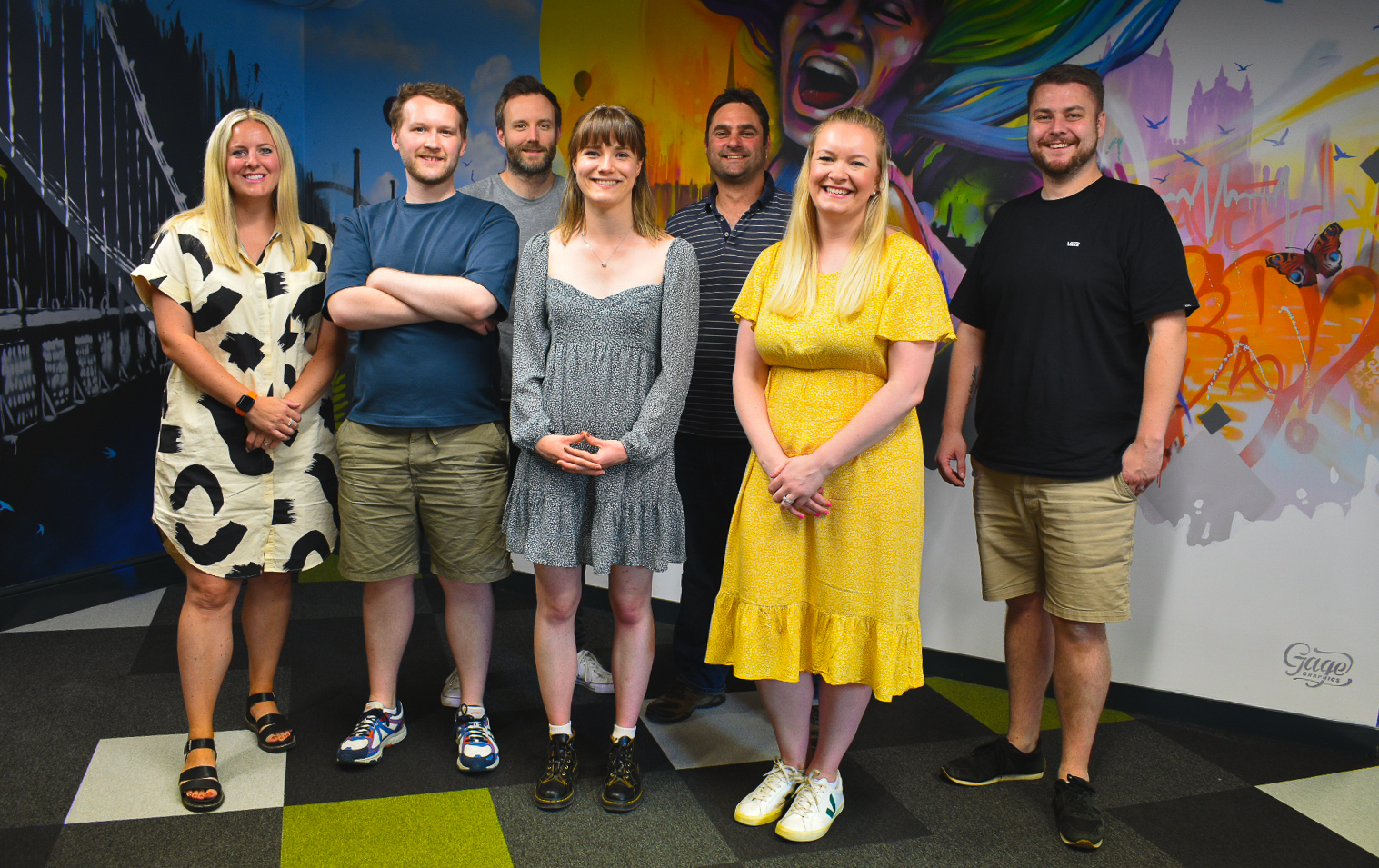 What are your plans now?
We want to start project by project, look after our clients and maybe our market and footprint will grow. We are here for the long term as we've got a 14 year lease. We want to look after clients with the same ethos we've had for the last 25 years back in Wales.
We are an incredibly nimble and agile company, so we will very quickly respond to whatever our clients require. We are interested to see how the demand for remote vs on-prem changes over time or from production to production and provide our clients with the choice and flexibility they want.
There is a lot of work around. We feel we have created a new facility that is dynamic and flexible to respond to our ever changing industry. We are not putting all of our eggs in the cloud or remote editing basket, but we also don't believe things need to be as they were. We are genuinely excited by change.
Have you had a grand opening?
As as the rest of the building is being refurbished, we've just started with some unofficial tours. I'm sure that when the dust settles we'll pop open the Prosecco and arrange something larger but we have consciously entered the market softly, and plan to grow organically and just let a bit of word of mouth happen. We really feel that we are there to help support the increasing Bristol market and not disrupt in any way.
How do you think the Bristol market will react to this new facility?
We really hope that we are seen as complimenting the services that the Bristol post scene has to offer and helping grow the Industry. We see ourselves as offering some of the additional capacity that Bristol needs. It would be lovely to do this in a way that works for everybody – clients, crew and other post companies.
Gage Graphics designed the mural in Gorilla's new office
I enjoyed mixing different styles and adding lots of layers and references to this mural in Gorilla TV's new office. I chose to highlight some of Bristol's heritage on the left like the bridge and the old George's brewery, which used to be a major factory opposite this office. The design then morphs into the vibrant and street side of the city with music and graffiti themes, adding some energy and a modern twist. There are other themes intermingled like multiculturalism, nature, sound and digital pixels to reflect the company's editing work.

Gage Graphics, Mural Artist