Clear Cut Pictures has acquired the post production companies The Edit Store and The Sound Store. All three companies will continue to trade in their own names, servicing their long standing clients at their respective sites and with the existing cohort of staff.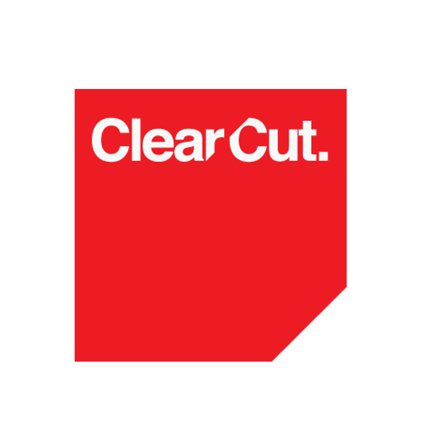 Chris Rodmell and Howard Bradburn, who established the business over 25 years ago, will be providing support to the business to ensure a smooth transition period for both clients and staff. They are moving on to focus on their other interests.
'We are delighted to welcome the Edit Store and Sound Store teams to the Clear Cut family.  Edit Store has forged a fantastic reputation in hard hitting documentaries and current affairs. They have a highly respected creative staff, a beautiful building, and lovely suites. We have needed to offer our increasing client base more choice in the Central London area and this deal broadens our offering perfectly."

– Rowan Bray, MD of Clear Cut
Edit Store offers 20 suites on Bedford Square, in beautiful, light inter-connected Georgian buildings. Offering three online and three audio suites, plus grading, as well as nearly 20 offline suites this will mean that the Clear Cut Pictures group of companies will now offer over 90 offline suites in Central London and Shepherds Bush facilities, and an even greater range of finishing suites in all four sites; 10 online, 4 grading theatres and 12 dubbing theatres.
"The Edit Store and The Sound Store have been and always will be, close to our hearts, but we are very pleased to be leaving the company in the capable hands of our loyal and dedicated staff, with the support and guidance of the new owners Clear Cut Pictures. "

– Chris Rodmell and Howard Bradburn, Co-founders of The Edit Store & The Sound Store
Some programmes recently produced at The Edit Store include Trump: What Next? (Panorama/BBC One); Prince, Son and Heir: Charles at 70 (Crux Productions/BBC One); Nile Rodgers: How to Make It in the Music Business (1212 Productions/BBC Four) Undercover: Britain's Immigration Secrets (Panorama/BBC One); China's Pop Idols (Quicksilver Media/Channel 4); Inside No 10: Deal or No Deal? (Panorama/BBC One); House of Saud: A Family at War (BBC Current Affairs/BBC Two); Weinstein: The Inside Story (Panorama/BBC One).
"We have always prided ourselves in offering a very tailored and personal service in post-production, and we are confident that this will continue with the same talented Edit and Sound Store teams who you know and trust. We feel that this will be a positive move not just for new clients but our existing clients that have remained loyal to us over the past 25 years."

– Chris Rodmell and Howard Bradburn, Co-founders of The Edit Store & The Sound Store
Some programmes recently post produced at Clear Cut Pictures include Louis Theroux Altered States: Take My Baby (BBC Studios/BBC Two); The Paras: Men of War (Avanti/ITV); Morecambe and Wise in America (Double Yellow/Gold Channel); The Cruise: Shanghai to Sydney (Wild Pictures /ITV); Faking It: Tears of a Crime (Shearwater Media/Investigation Discovery); Kilauea: Hawai'i on Fire (Atlantic Productions/NOVA I PBS); The Farmers' Country Showdown (Sidney St/BBC One); Roast Battle (Fulwell 73/Comedy Central UK) to name but a few.