Freefolk used their award-winning VFX and post-production mastery to bring robotic characters to life for Skoda's Purrs electric, Grrrs attitude UK TV spot, to showcase the brand's new all-electric Enyaq iV SUV.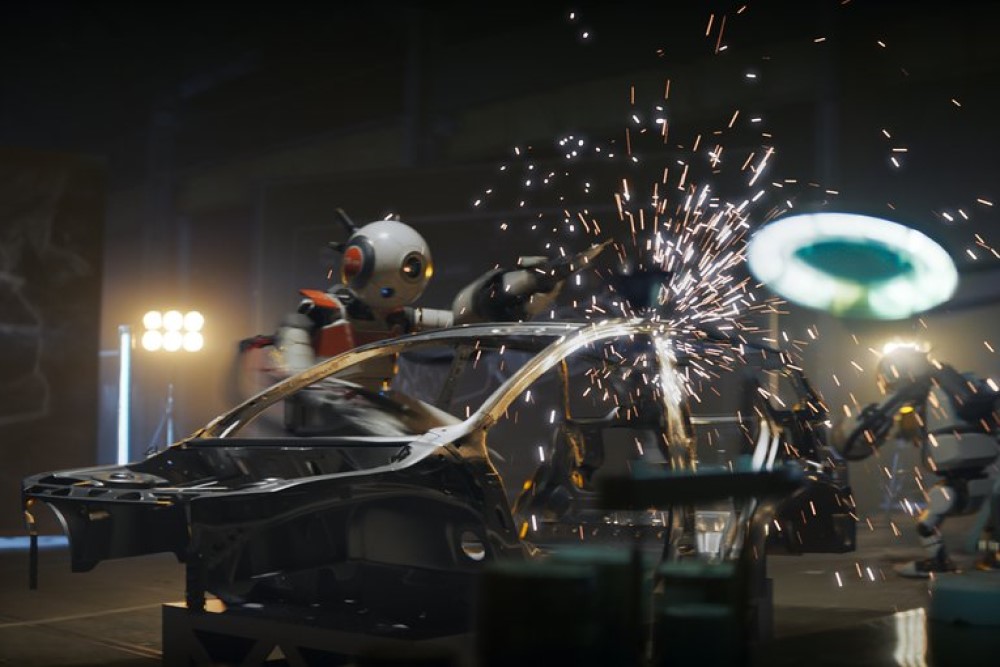 Directed by award-winning director, Frederic Planchon, through Academy Films, with post-production and animation led by Freefolk and in collaboration with Fallon. The Freefolk team, led by Creative Director and VFX Supervisor Jason Watts and CG Supervisor Harin Hirani, brought the robot family to life creating 3D characters with believable human personalities.
Planchon had this to say about the collaboration;
"I really enjoyed the work with the guys at Freefolk. I felt from the start a passionate and collaborative spirit to create (with the great concept artist Jake Lunt Davies) these two robot characters, despite difficulties (we were in the middle of the pandemic, impossible to meet in the same room….). The animation and relentless detailed work from the Freefolk team were great and the creative team and I were never frustrated in our multiple comments."
You can find out more about the work involved in the making of video. 
Find out more about Freefolk at: freefolk.com