Following on from Freefolk's work with Karmarama for their new campaign 'From Confusion to Clarity' last year, the team continues the collaboration for Confused.com providing post production on seven idents with director Luke White at Kream.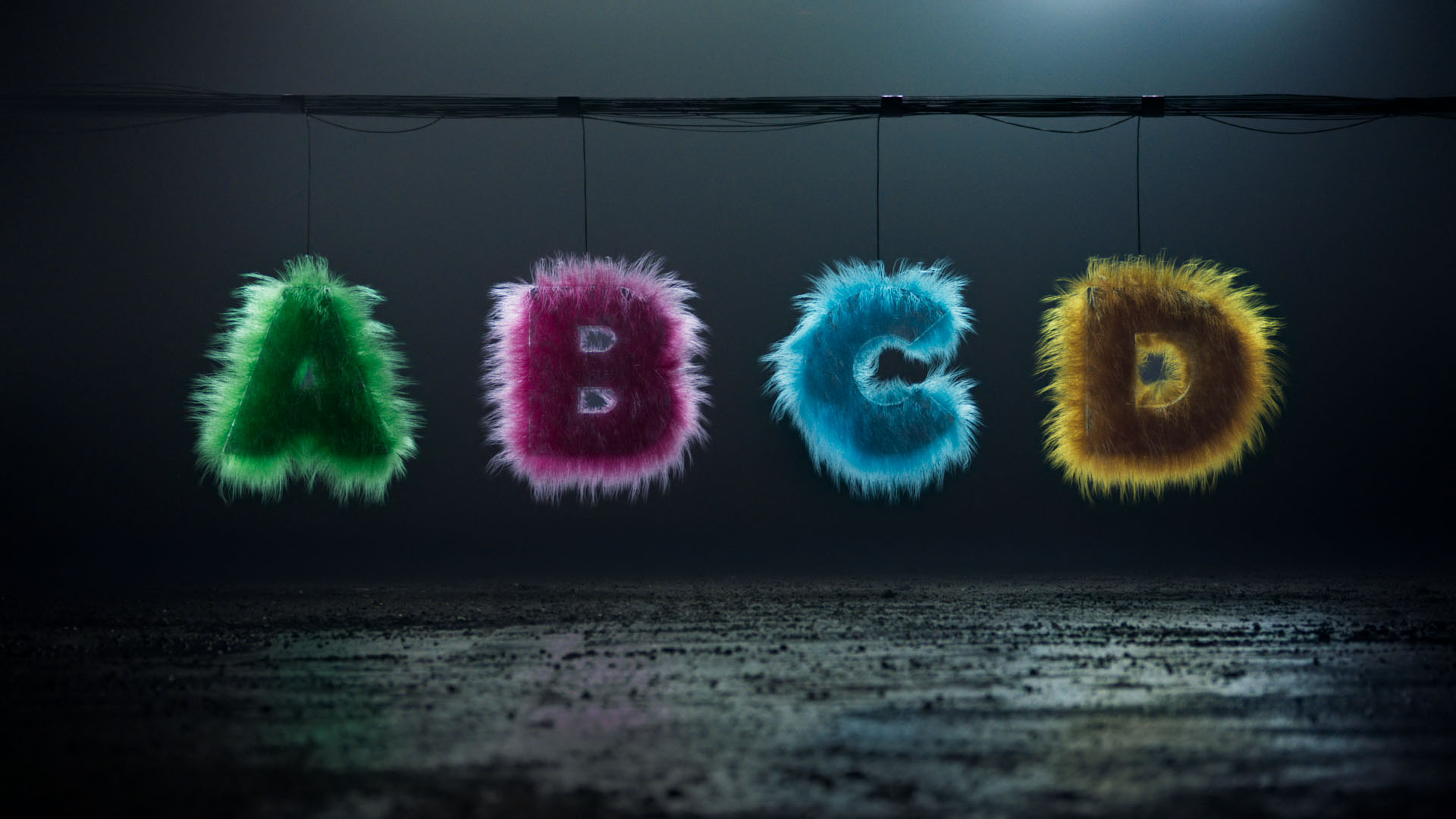 Building on Confused.com's evolved strategy to bring clarity to consumer confusion, each ident shows a unique way of revealing a clear answer in the recognisable style of Who Wants to Be a Millionaire, and were premiered during the relaunch of the much loved gameshow.
With a dystopian feel, the spots, three of which were created fully in CG, explore a range of striking moments of physical stress to reveal a winning letter that outlasts the rest. The Freefolk team, headed by Jason Watts, applied a varied range of VFX across the series, with highlights being the complex CG spots featuring static fur, melting wax-like solids and shattering mirrors.
The furry letters were particularly challenging from a technical standpoint as it required the team to create a proprietary 3D setup in Houdini. As conventional fur creation tools aren't designed for shedding, the ability to create static hair that could fall and interact with the floor needed to be built into the system.
Mirrors reflecting letters that then shatter, in one of the idents, had to appear invisible to give the illusion of hanging letters but at the same time have enough imperfections to appear physical and real. The Freefolk team had to design a realistic fracture pattern on
the mirrors that would give various shard sizes so that the pieces could break in a realistic way.
The remaining four idents were shot in camera with VFX enhancement required to complete them. Freefolk's Colourist Duncan Russell provided the grade throughout, embedding the CG within the scene and perfecting the colour on the textured lettering.
The schedule was a major challenge on this project said Harin Hirani, CG Supervisor:
"The CG elements throughout the series required a lot of simulation, despite having a level of control within 3D tools. To achieve realistic effects for the look and movement for the various textured letters meant there was an element of trial and error to get the best visual outcome within the time-frame to deliver"

Harin Hirani, CG Supervisor
"It was a real pleasure collaborating with Freefolk. The whole team were super flexible in the compressed time-frame and it felt like we worked openly – always looking to challenge ideas together. I look forward to working with them again."

– Luke White, Director, Kream