The Finish Line is a post-production company specialising in factual and entertainment TV based in London, founded in 2011. This month we chat to Zeb Chadfield, CTO of The Finish Line, to find out more about their values and work processes, new kit, and his views on the changing landscape of post production in the UK.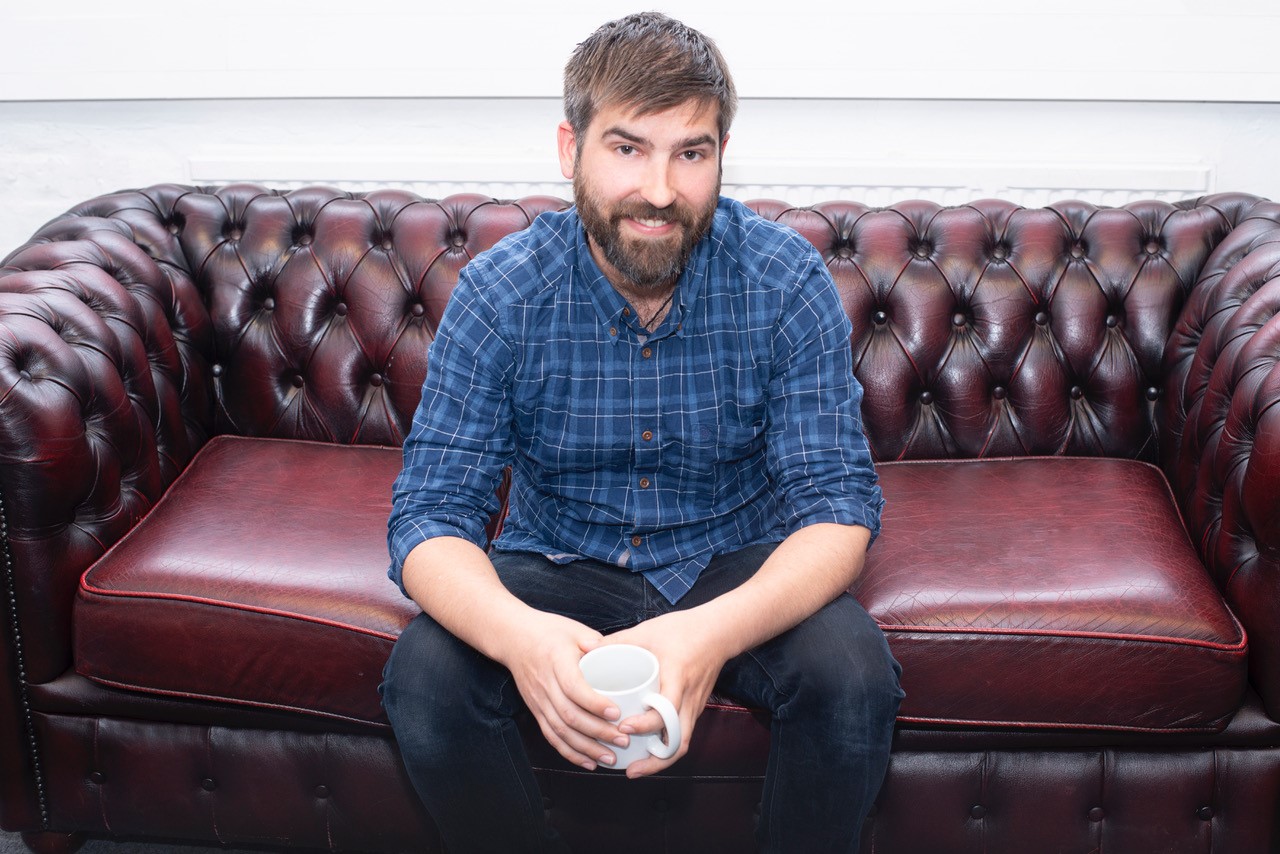 Now with a roster of clients ranging from boutique sizes to as big as Viacom – Can you give us some insight into the company's history & how it has changed over the years?
Well, our growth has certainly been a surprise to me because I never set out to build a sizable company. The concept for The Finish Line actually came off the back of a major nervous breakdown which I went through in 2011. At the time most production budgets had crumbled, and we were needing to squeeze two- or three-day jobs into a single day. Even with that reduction in available hours I didn't want to compromise on the quality of what I delivered so ended up constantly working extremely long hours. That was not sustainable and came to a very abrupt end when my brain decided to shut down.
I decided to leave the post house I was working at with no idea what I was going to do next, but I still loved my job and wanted to come up with a new way to keep doing it. The logic was that if budgets were shrinking then I needed to build a new business model that would cater to the smaller budgets but without compromising on the craft.
When you break the post-production business down to its component parts, you find that delivering great looking pictures generally relies on two things; great equipment and great talent. So that is where I decided to put my energy; constant deliberate practice and access to the best tools available for the job.
It started with just myself and a high-end finishing system that I designed to be as portable as possible. At the time it required much bigger systems, so it was still quite cumbersome and took a couple of people to do an install ahead of a job. Within a couple of years thanks to the availability of smaller systems we managed to shrink our portables down to be transportable by one person and install within 20 minutes.
We now have a team of over twenty, eleven of which are Senior Finishing Artists which makes our picture finishing team one of the biggest in London. It's really hard to believe we are where we are today in just over seven years.
You have recently settled in a new office in Camden – How is the new facility shaping up?
There are a lot more food options in Camden so it's great!
With our business being distributed, the creative work happens in our clients' space, so our Camden office is our MCR which is the beating heart of any post-production company. At the new office we've more than tripled our space so now have five booths for QC and six assisting stations for mastering, as well as space for our administrative team. The way we are structured also means our office isn't client facing which is handy for keeping the whole place locked down for our data security needs, so it really is perfect!
The Finish Line recently had a major update on monitors, systems and storage, as well as taking on more staff – what effect will this have on projects taken on and production capabilities?
Our biggest investment recently is our HDR mastering monitor from Flanders Scientific. It's capable of mastering HDR at up to 3000nits so is the best HDR monitor you can buy in the world right now. It made sense for us to go all out on this; the whole purpose of Dolby Vision is to be able to create evergreen content capable of being displayed on everything from the highest peak you can work to, right down to SDR. If we were to master at 1000nits then that would limit the potential for the content as consumer displays improve. With the increase in HDR work coming in we knew we wanted to work to the highest spec possible.
When it comes to financial investments we always ask if the investment will help us deliver great pictures. If the answer is yes, then it's worth it. This predominantly means that our budgets are all built around investing in our talent, making sure they are paid well, that we have as many training opportunities as possible and to make sure they always have the latest and greatest equipment at their disposal.
It's not just having talented people and giving them great tools that delivers high quality work, we need to also be doing everything in our power to look after them. Our staff have unlimited access to Uber and Deliveroo as well as annual bonuses, private healthcare and unlimited holiday. I can't stress enough the importance of looking after staff.
Creative people love their work. They are artists and their passion for the craft is often taken advantage of, I had to learn that lesson the hard way. With The Finish Line coming into existence off the back of my nervous breakdown I'm always doing my best to create an environment that avoids that happening to our staff. We also push our clients for more days with fewer hours per day to help take the pressure off. We often get asked to quote on two twelve-hour days for a job, that is crazy. It's more logical to do three eight-hour days which is the same amount of time and money but much better for mental health and well-being, not only for our talent but for our clients too.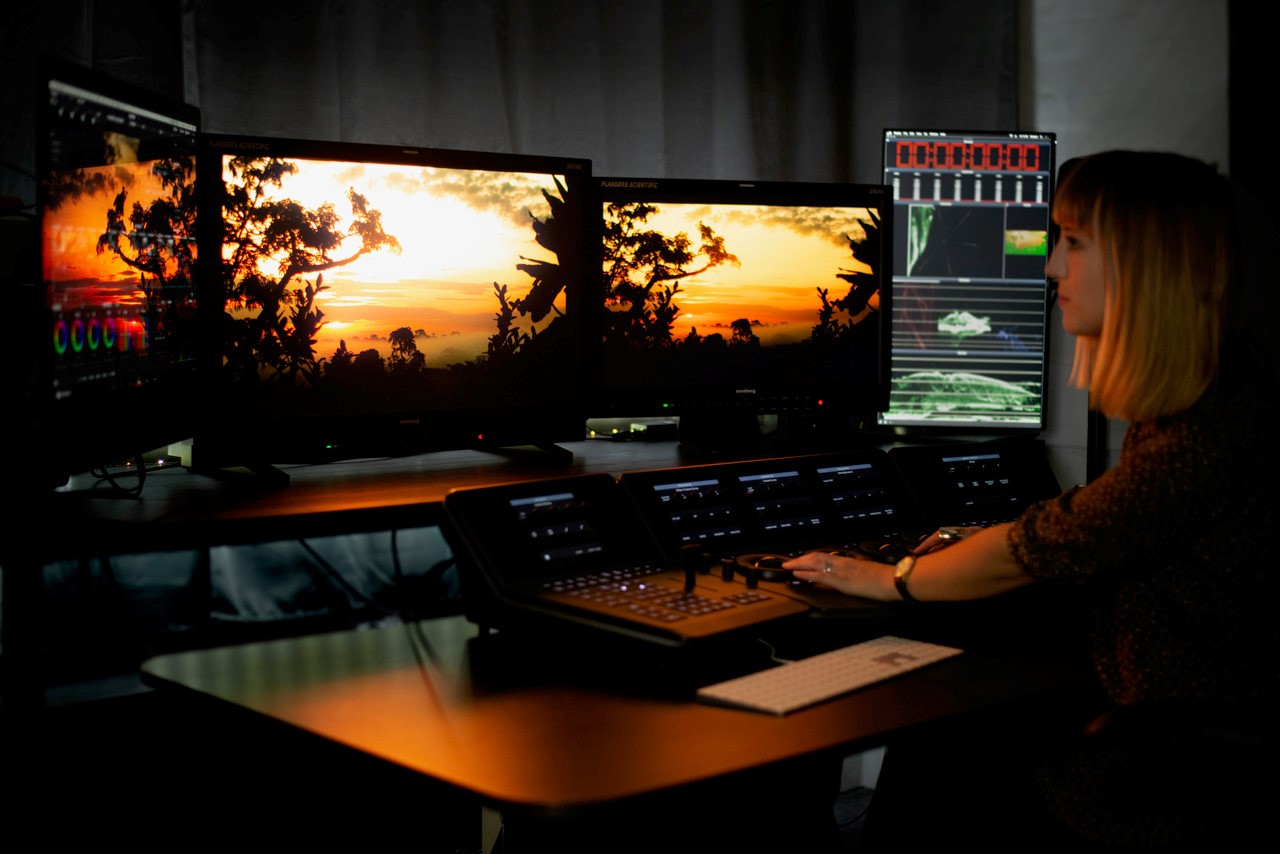 In your opinion, have you noticed any changes in the landscape of post-production facilities in the UK at the moment?
I'm not sure what traditional facilities are doing so can't speak for them. Our business model is completely different, so it requires every part of the company to be thought through and developed for our unique challenges.
We've made the slightly controversial decision to drop Avid Media Composer from our internal processes and take everything into DaVinci Resolve for finishing and delivery. The quality and speed of all the tools at your disposal in Resolve is unmatched and the Neural Engine they have built into Resolve 16 takes it to another level.
In my consultancy work for production companies and post solutions supplier CraftkitI've seen a lot of expansion in the world of internal post. There are a lot of people in production that have been burned by bad internal post, so it obviously helps to have our support and is reassuring for them to know we are a post production company that just happens to work in-house with them, so they aren't actually making the compromises that are often associated with internal post production (aside from usually having fewer chandeliers).an
Do you have any speculations/visions about the future of post-production and colour grading in the UK?
HDR is obviously a big deal right now and it wouldn't surprise me if we start to see a lot more grading in HDR to be used as future distribution copies and generating an SDR trim for a primary delivery. A bit like SD in widescreen when we were finishing anamorphic 16:9 then delivering 4:3 masters for TX, or working with HD making archival copies in HD even though we were delivering SD. We are also using more and more AI, Automation and Cloud services. This is all very much ready for prime time and currently helps us with our distributed business model.
Do you have any favourite project milestones that The Finish Line has worked on within the past year?
'Greatest Events of World War II in HD Colour' from World Media Rights has hit the screens in France recently, and we are in the process of mastering all the different versions and delivering to broadcasters all over the world. I worked on the original World War II in HD Colour about 10 years ago, so it's been fun to revisit that with today's technology. I've also personally had a great time working with the team at ScreenDogdown in Brighton on their Hurricane Man series. With us having a team of 11 Finishing Artists we are delivering a huge amount of programmes every week so it's hard to know which shows to brag about!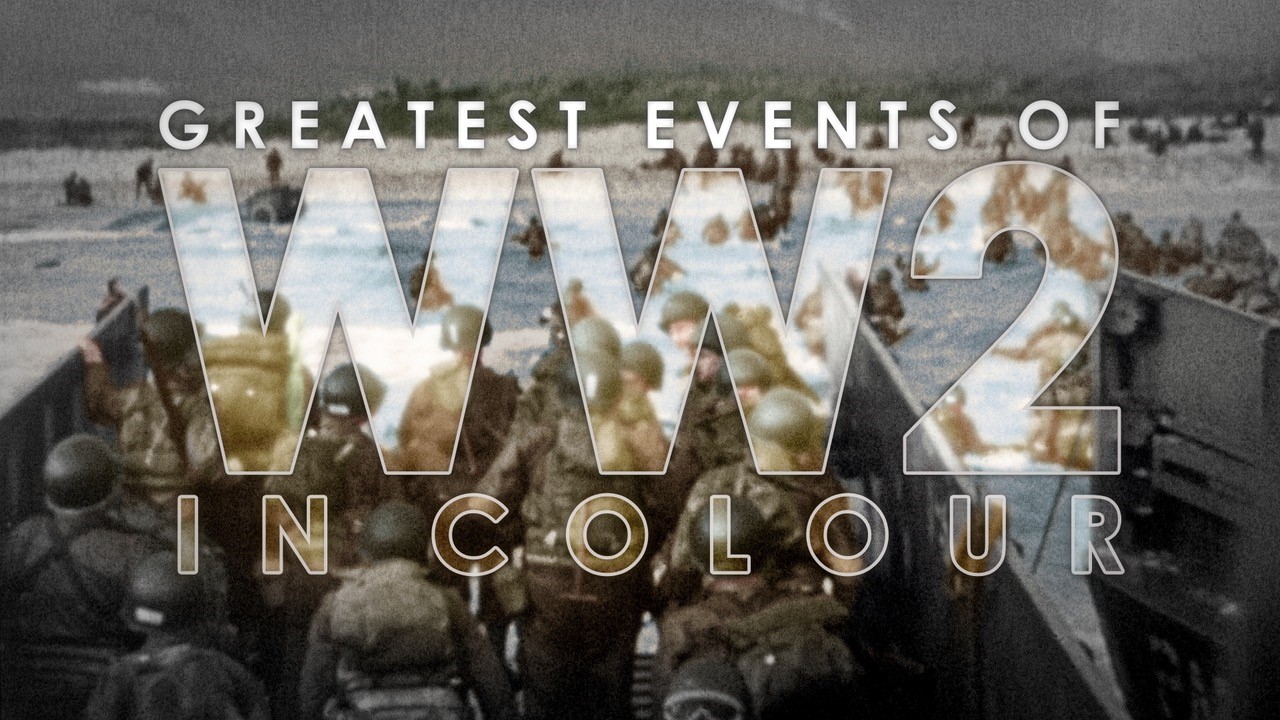 Can you tell us anything about what may be on the horizon for The Finish Line?
Regarding upcoming shows, I'm not sure what has been announced so can't talk about much. I know 'I am a Killer' should be hitting Netflix in the UK sometime soon. It's been well received globally so we are looking forward to having it on Netflix here.
On the business side I'm just really excited to see how our finishing assistants do in the future. That's where most of my attention is these days, making their work as challenging as possible so they learn as much as they can. We are really proud of the development structure we have in place to help train our future finishing artists and we are already seeing the results of this coming through the ranks. It's extremely rewarding to be in a position to help all our staff develop and progress in their careers.
Thank you for your time!
Thank you for your interest. I hope it's somewhat entertaining!