Screen industry advocacy and trade body UK Screen Alliance has issued a response to concerns about COVID-19 and edit suite ventilation in post-production facilities.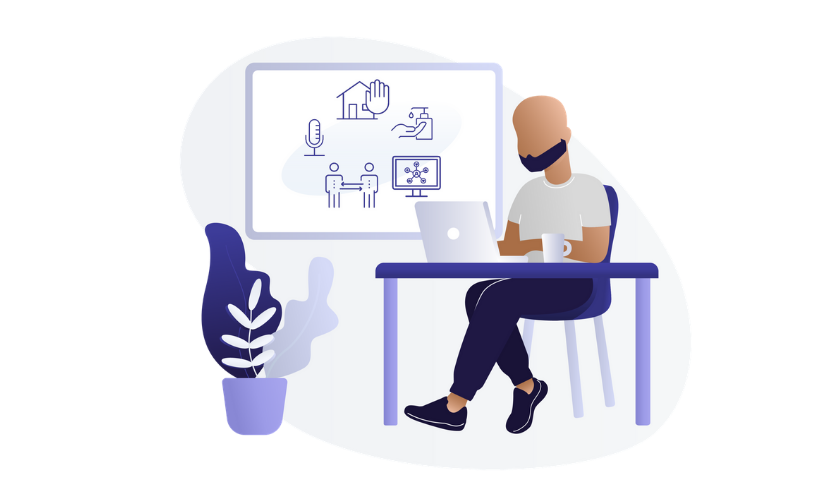 This statement is in response to an article on the Broadcast website which features concerns from editors about alleged Covid transmission risks arising from poor ventilation in edit suites. The Broadcast article also references a post on The Talent Manager which raises similar concerns.
UK Screen Alliance published its Guidance for Safe Working in Post Production and VFX on 15th June last year which specifically addresses the issue of ventilation in edit suites. The Guidance is not just intended to be followed by UK Screen Alliance members. It was produced in collaboration with several industry representative bodies, including BECTU and Pact, and is applicable to all settings whether in a post-production company or a production company's in-house facilities.
It is UK Screen Alliance's understanding that the Guidance has been widely implemented by post-production companies, who have taken their responsibility for the safety of the staff, contractors and clients very seriously. Whilst it is impossible to entirely eliminate the risk from Covid-19, the measures taken by post-production companies have kept their working environments very safe and have minimized any risk throughout the pandemic.
The section in the UK Screen Alliance Guidance on ventilation was expanded in August 2020 in response to the emerging evidence of airborne transmission of Covid-19. It outlines strategies to increase ventilation and stresses that some rooms may present difficulties particularly when they do not have opening windows or only have comfort cooling rather than ventilation systems that draw fresh air from outside the building.
The Guidance advises the use of air quality meters to check the level of ventilation in enclosed spaces by measuring the carbon dioxide level, which gives a direct indication of poor ventilation and a definitive level at which action should be taken. Where ventilation is not adequate, the room should be designated for single person occupancy only and be air-flushed between occupants. The Covid risk to an editor working alone in a room is minimal.
The government's of all the UK nations have set out plans to remove Covid restrictions in steps. The UK Screen Guidance will mirror these steps with updates. On the 17th of May, England will move to step 3 of the plan which allows people to meet indoors in social settings more freely, using the rule-of-six. However, the social distancing requirements for Covid-secure businesses like post-production remain unchanged. The government advice remains that people should work from home wherever possible and that the 1m+ rule is still in force. Even though the risk from Covid has reduced substantially, production companies should still consider whether it is reasonable to require multiple people to attend edit suites, either in the own facilities or within post-production companies when viable remote solutions for viewing and collaboration exist.
As the prevalence of Covid in the community continues to reduce in the UK as a result of the vaccination programme, it is anticipated that the work-from-home edict may soon be withdrawn, perhaps on June 21st. The government have indicated its desire to remove all restrictions on social distancing once the data shows that the risk is minimal. At that point, the UK Screen Guidance will be revised accordingly but stay in place as we acknowledge that some measures will be necessary for the long term to ensure safety against any new surge in infection or from new variant strains of Covid.
We know that many will understandably be anxious as they return to the workplace about being in close proximity to people outside of their immediate circle of contacts, after such a long period of isolation. They can be reassured that post-production companies following the UK Screen Alliance Guidance have already made all the necessary arrangements to make their operations a safe place for workers and visitors.