The visual effects team at Freefolk provided exquisite scenes for Aldi's new Ad Campaign, 'You Might Like'.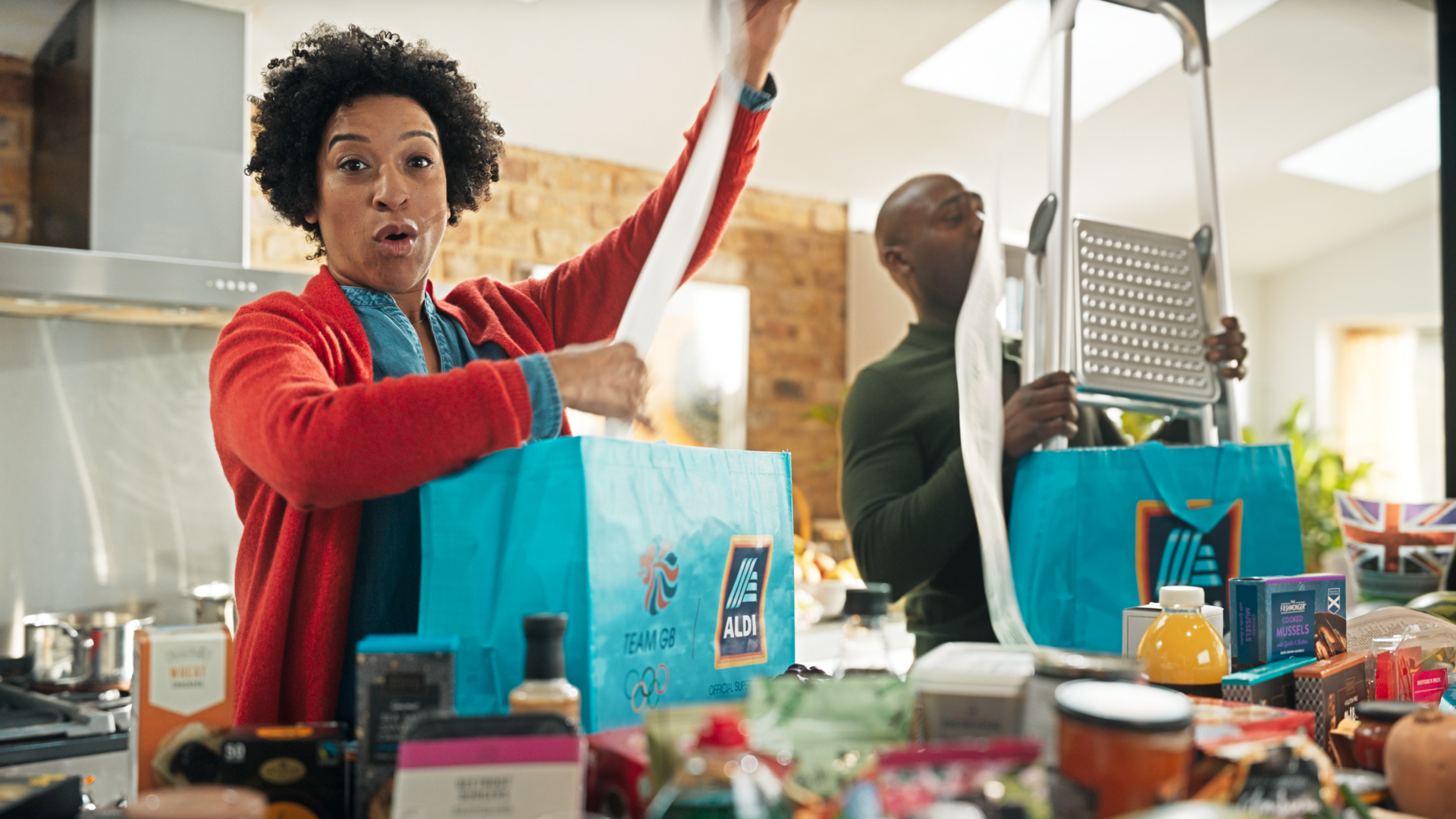 Freefolk, the Soho based post production studio have provided VFX and grade for the new Aldi campaign, 'You Might Like', directed by Juliet May at Merman for UM Manchester.
And what's not to like about the German discounters latest commercial? Sceptics are challenged with Anne, in the midst of her weekly shop, 91 year old gin loving Jean, British beef and award winning nappies.
Freefolk's top team on this project were; Andy Copping who provided VFX Supervision and Flame, Paul Donnellon as 2D Animator and Paul Harrison who made the colours pop in each scene with his grade.
Always supporting new VFX talent, this was the first commercial project for Freefolk's 2D newcomer Bradley Cockesedge – fresh back from LA after his VES award nomination for his student film.
The spot was created with a host of effortlessly hidden effects and, according to Andy, "the two most unpredictable non VFX elements, children and animals".
"It was so much fun working with Merman and Craft Worldwide Manchester on such a quirky commercial. I thoroughly enjoyed putting all the pieces together and making Anne's journey come to life. This project was a very organic process, with the development of the graphic elements occurring only during the post process once we had an edit in place."

Andy Copping, VFX Supervisor and Flame Artist
"The brief was to create hand-drawn 2D style animation reminiscent of Disney. I drew the animation using procreate to keep the pencil line and not using vectors so it didn't look digital. I wanted to retain all the small imperfections you get with hand drawn animation"

Paul Donnollen, 2D Animator
View Paul Donnellon's reel.
View Aldi spot:
Freefolk Credits:
Andy Copping – VFX Supervisor
Paul Harrison – Grade
Paul Donellon – 2D Animator
Bradley Cocksedge – VFX Artist