Outpost complete VFX for the Netflix superhero film 'iBoy'
13 March 2017
Bournemouth based VFX studio, Outpost are the sole provider of VFX for the Wigwam Films / Neftlix project, iBoy, directed by Adam Randall and based on the Kevin Brooks novel.
The film starring Bill Milner, Maisie Williams, Rory Kinnear and Miranda Richardson, is the story of 16 year old Tom, who awakens from a coma to discover that fragments of his smart phone have embedded in his brain, giving him superhero powers.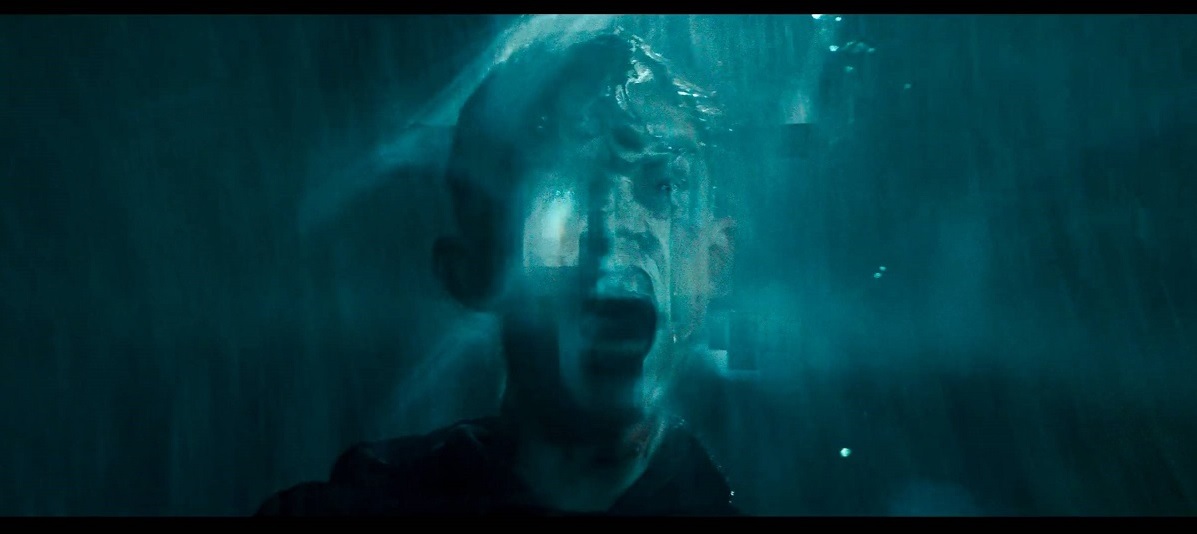 Outpost provided all 150 shots, the vast amount of which were coined 'iVision' - which is how the protagonist connects with and manipulates technology. These shots consisted of motion graphic elements that were composited in nuke. The work also involved numerous digital matte paintings in and around London, green screen window replacements, SFX enhancement and basic cleanup/wire removal/crew removal.
Key sequences the team worked on included the bus and school scenes where Tom first begins to understand and exploit his powers. Outpost had to make sure their visuals were interesting to look at, but were also able to support the story and allow the audience to understand what was happening.
Another key sequence for Outpost is when Tom is in control of powers and uses them to first hack the GPS of a phone, then a series of drones and helicopters, and then finally to pinpoint a car on a map using license plate recognition. The sequence moved between third and first person and the challenge here was to design all his iVision to work across multiple angles and with sometimes quite cluttered backgrounds.
Outpost VFX Supervisor, David Sadler-Coppard, was running this project and on set throughout, working closely with director, Adam Randall. David Sadler-Coppard comments: "The set was in Stratford and the crew built the entire floor of Tom's flat for all the interiors. This is where we had to do some greenscreen city replacements as well as a lot of iVision technology augmentation".
The rest of the film was shot in and around East London particularly Hackey, Stratford and Shoreditch, there was also a drone, Scorpion and helicopter shoot. 'Crow Town" in the film was shot at Middlesex Street Estate.
All 150 shots were turnaround in seven weeks, Sadler-Coppard comments on how what this sort of timeframe means: "The second challenge was the turnaround on the job. We had approximately 7 weeks to design, animate and comp all the iVision shots as well as a big CG superpower and the entire title sequence.
Due to the nature of the shots being so creative we would deliver work in progress every single night for the director to see and comment on the next day to ensure no time was wasted. It ended up working well given Randall's direction was always clear, helpful and concise. The team did an excellent job, everything came together very nicely and it was a pleasure to be involved in iBoy".
Adam Randall didn't hold back in his experience of working with Outpost, "Dave was a great collaborator on set, and whatever I threw at him, even newly dreamt up complicated shots at 3.30 in the morning, he was always figuring out solutions to make it work. The whole process working with Outpost was truly a joy. Not only was their work beautiful but they made the whole process smooth and enjoyable from start to finish."
This is the second feature Outpost have completed with Wigwam Films, after the award winning Under The Shadow, released earlier this month.
iBoy was made globally available to watch on Netflix from Jan 27th.
In the past year Outpost has provided VFX for an impressive slate of feature films including; Jason Bourne (Universal), My Beautiful Broken Brain (Netflix), In The Deep, Under The Shadow (Wigwam Films) and are currently providing VFX on: Salty (Salty Films), Final Score (Signature Entertainment) and Interlude in Prague (Stillking Films).
More on Outpost VFX