Leading UK physical SFX company, Artem, created the huge scenic Bull prop featured in the opening ceremony for the Birmingham 2022 Commonwealth Games.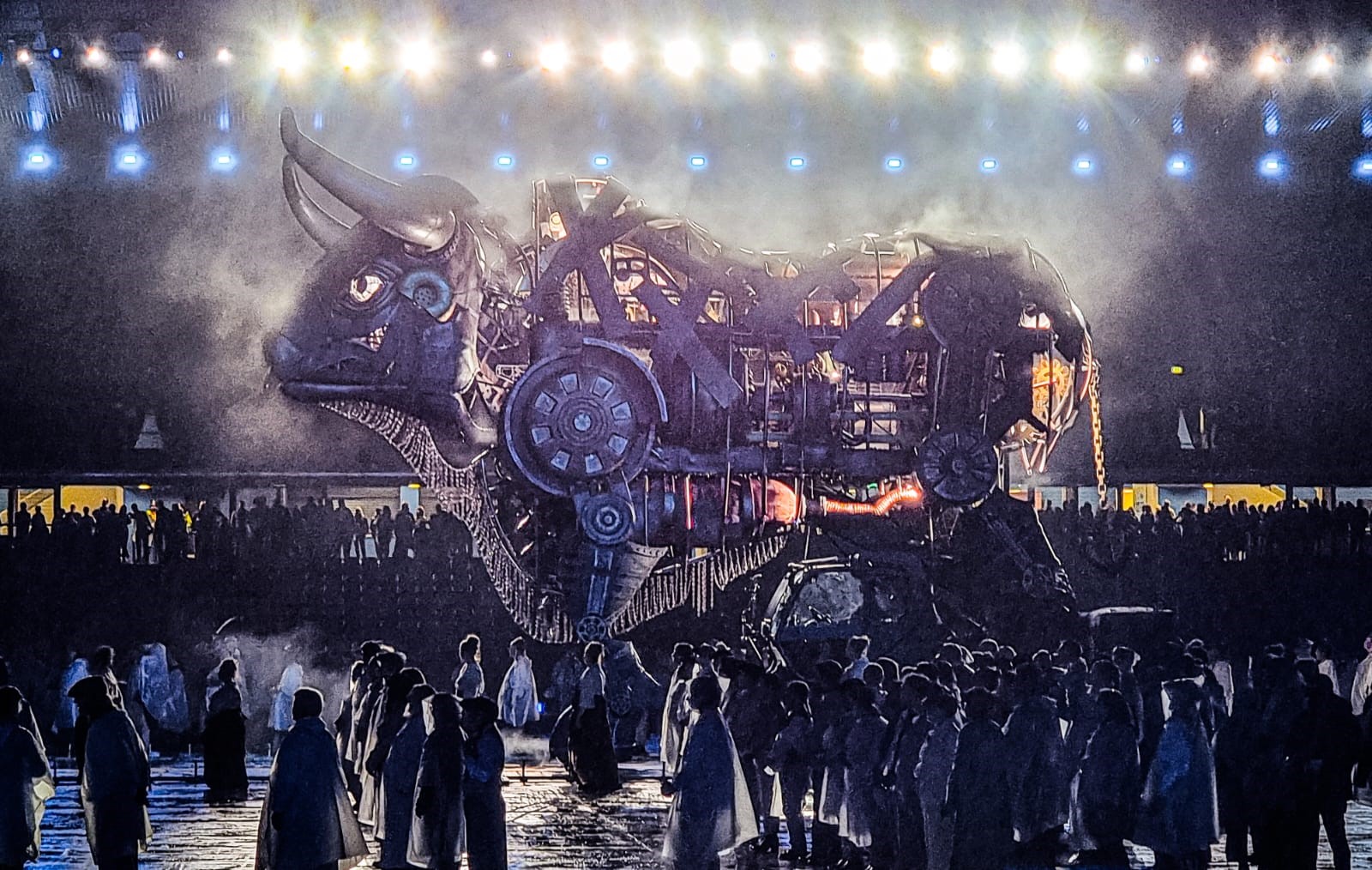 The Bull – a 10 metre high, self-propelled scenic prop, incorporating both animatronics and puppetry – was a critical narrative element of last night's Opening Ceremony and was used throughout to bring together the story of Birmingham's history. The Bull interacted with 'Stella and the Dreamers' – 72 young performers representing the 72 Commonwealth nations – as they encountered scenes from Birmingham's past. Animation and special effects – smoke, tears of blood and lighting – were used to show the Bull's emotions as Birmingham faced disruption and difficulties on a journey to renewal.
The Bull will be located in Birmingham's Centenary Square for the duration of the Games.