The special FX specialists were tasked with creating a selection of models and props for the Russian period drama satire series The Great.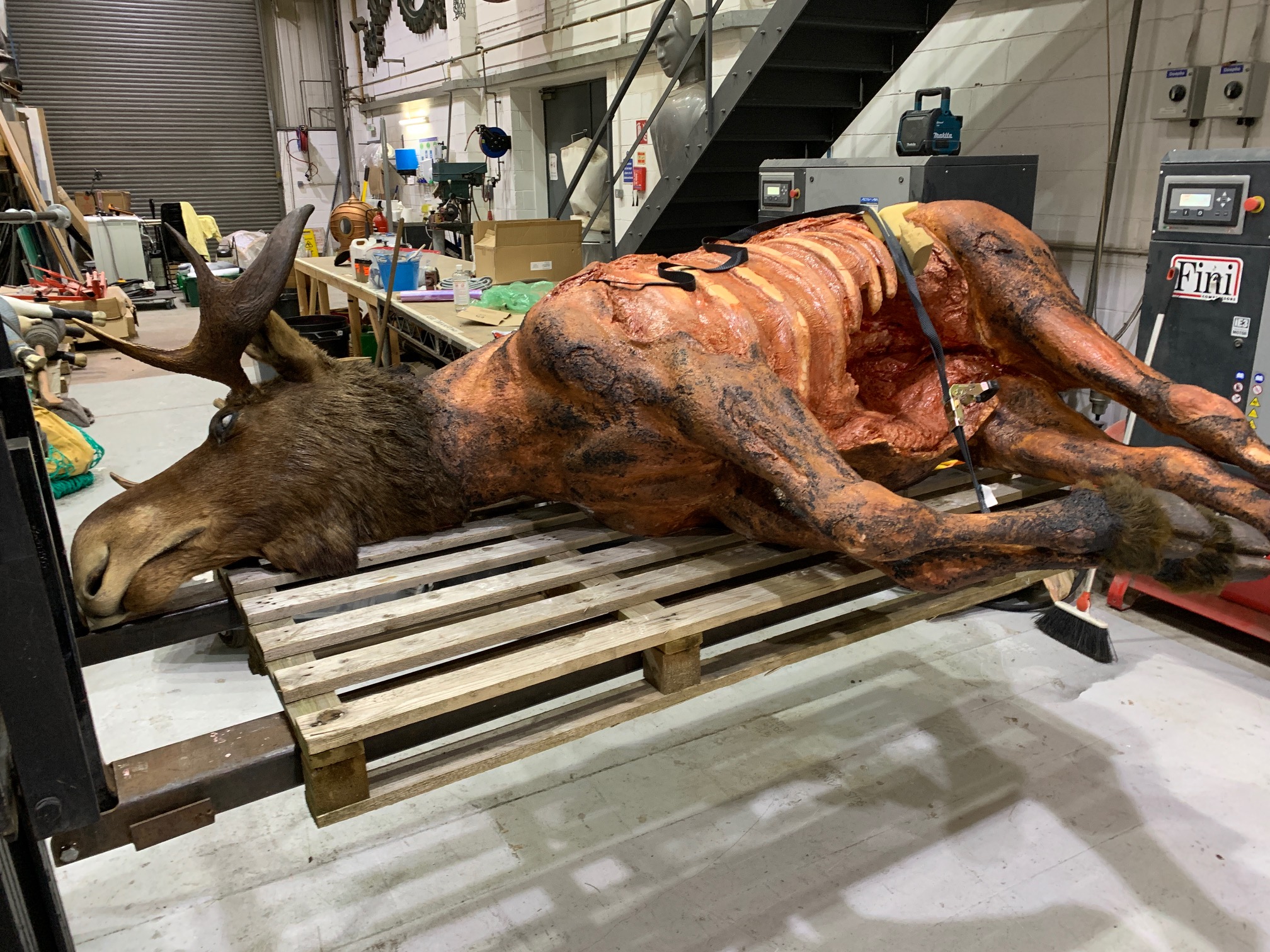 The Great – created by MRC for Hulu – is an anti-historical ride through 18th Century Russia depicting the wildly comic rise of Catherine the Great. Inspired by true events, the series was written by Tony McNamara (The Favourite) and directed by Matt Shakman. Shot in London and Italy, The Great features a star-studded cast including Elle Fanning, Nicholas Hoult, Phoebe Fox, Adam Godley, Gwilym Lee, Charity Wakefield, Douglas Hodge, and Sacha Dhawan.
Artem were asked to create a number of special and soft props for the series, reflecting the mixture of beauty, quirkiness and gruesomeness that characterises the look and feel of this production. Commissions included human trachea 'flutes', a life-sized cooked moose, a bible soft prop, a 'testicle torture clamp', and some sprouting wheat.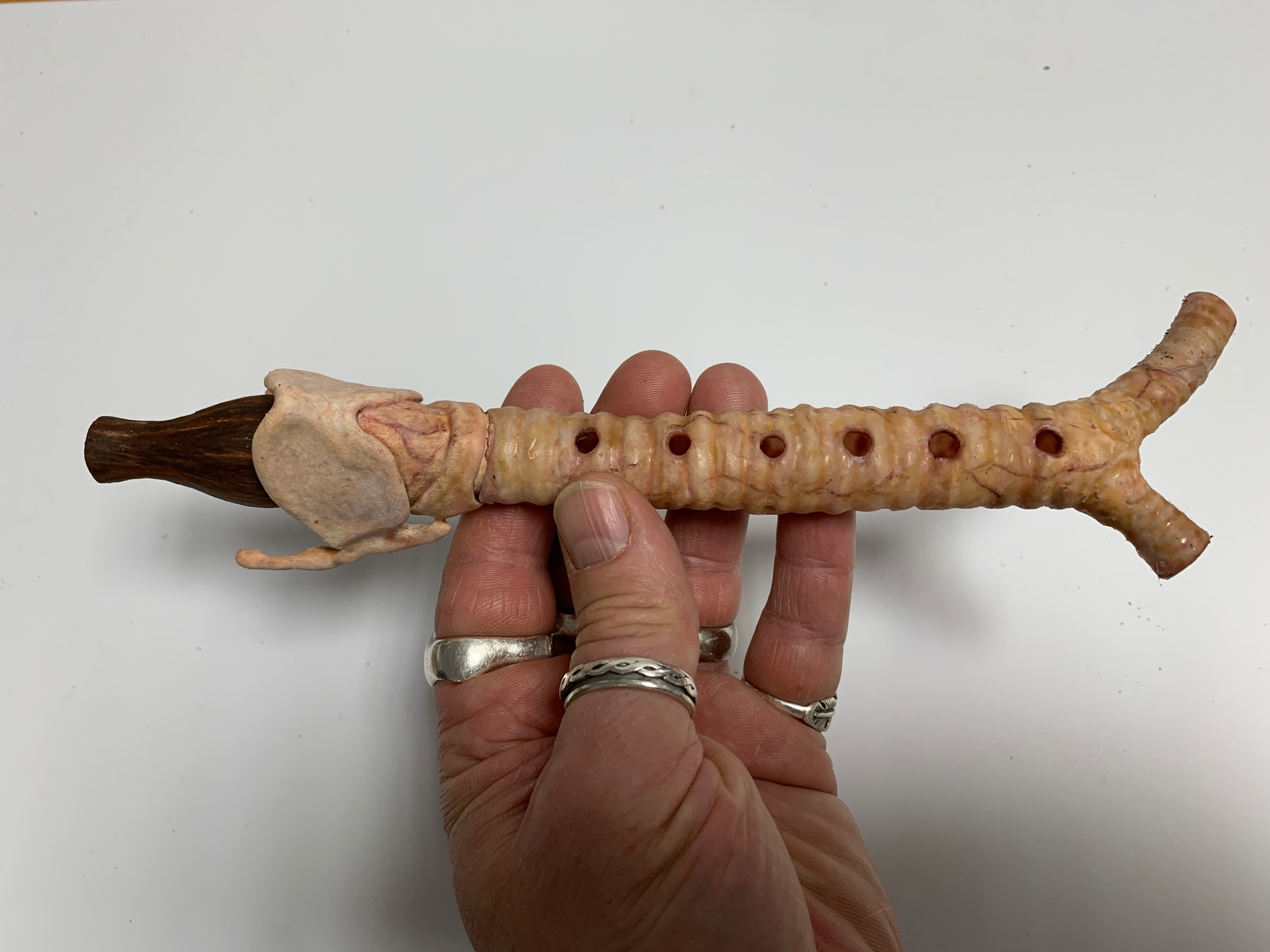 The original trachea flute was 3D printed in a hollow, semi-clear flexible acrylic to create a rigid substrate. Once it had been cleaned up, sanded, and primed it was hand-painted in a textured, pigmented silicone to achieve a soft, flesh-like quality and art-worked to look like a human trachea. Artem also made a soft prop flute, art-worked to match the original.
Artem's soft prop bible was based on an antique bible supplied by the client. The hero book was 3D scanned to create a digital version, which was then exported to Artem's CNC router and machined out in MDF, whilst the front and rear covers, the spine, the metal lock, and detailing were 3D printed.
The Artem team then assembled all the parts to create a mould tool, from which a one-piece soft foam prop was cast out. The soft bible was painted and art-worked to match the original book.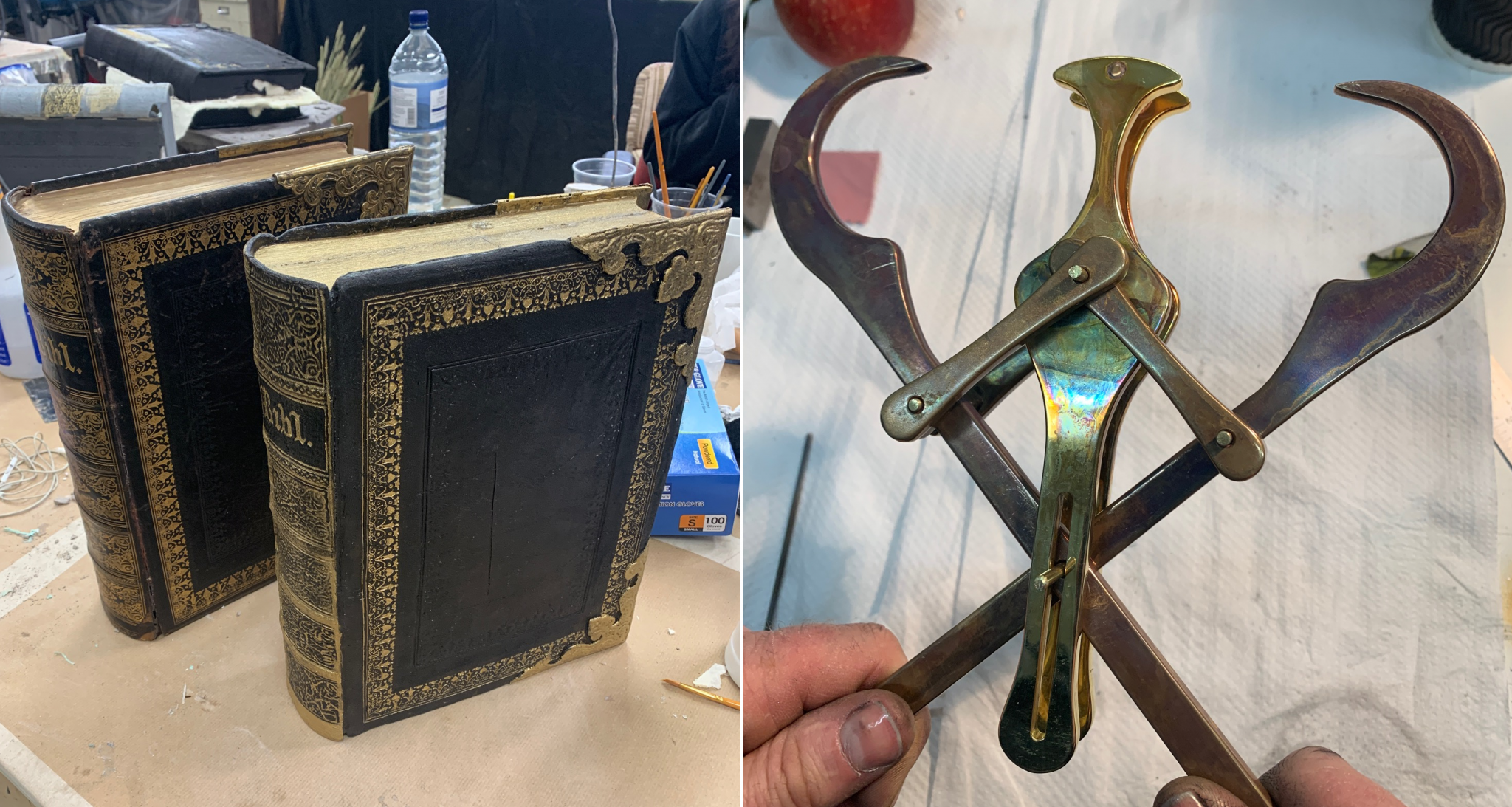 Artem also made a set of 'testicle torture clamp', which was laser-cut in component form from 5mm thick aluminium sheet and finished with a polished metal effect.
The largest and most impressive piece for Artem to create, was the full-scale moose; made to look part-cooked and eaten. It had visible ribs, an open stomach (with cooked flesh missing) and a non-cooked head. The body was 3D sculpted in sections using Artem's 7-axis robot arm and assembled, before being hard-coated with an epoxy resin and art-worked to simulate cooked and burned flesh. A taxidermy head was attached and finessed to reflect its proximity to the fire.
The series is available on Hulu and Starzplay (via Amazon Prime) and is currently airing on Channel 4 and All4. Season 2 has been commissioned.
Watch the trailer for The Great here.
Find out more about Artem at: artem.com