The SFX company created large scenic props and transformed the Artem backlot for their biggest backlot shoot to date.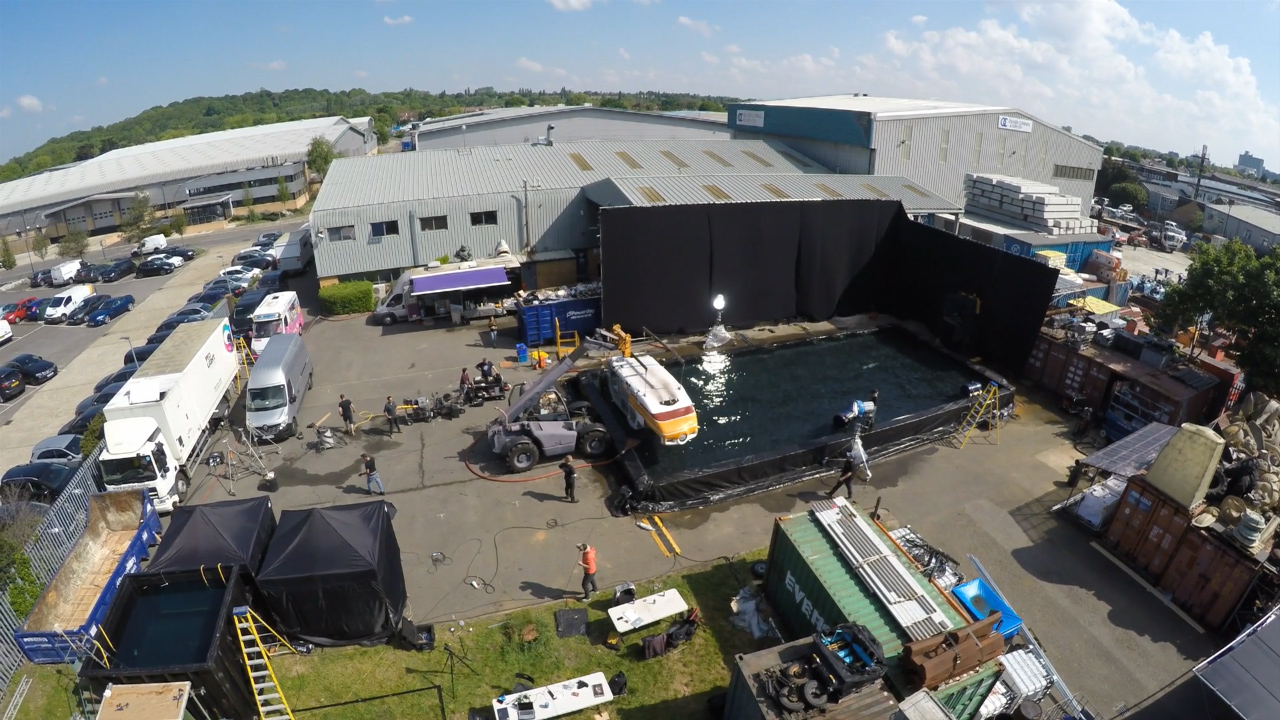 Directed by Mikael Marcimain and produced by Fredrik Wikström, Horizon Line is a gripping survival thriller starring Alexander Dreymon (The Last Kingdom) and Allison Williams (Get Out) as ex-lovers forced to pull together when the pilot of their small plane dies, leaving them stranded in mid-air.
Artem were asked to build a number of scenic elements, props and rigs for key scenes in the movie, working in close collaboration with VFX supervisor Tim Field, who co-produced Horizon Line. In addition, the project involved the biggest backlot shoot at Artem's West London workshop to date.
The Artem team built the fuselage of a crashed GA8 plane for a sea-bed shoot, up-scaling it by 20% on actual size and making it entirely from aluminium to be suitable for underwater filming. A pneumatic rig was devised to push the fuselage over the edge of an undersea cliff edge. The undulating sandy surface of this seabed was made from GRP in sections at Artem's workshop and then assembled by Artem's technicians in the underwater stage at Pinewood. The team also provided bubble rigs and air lines.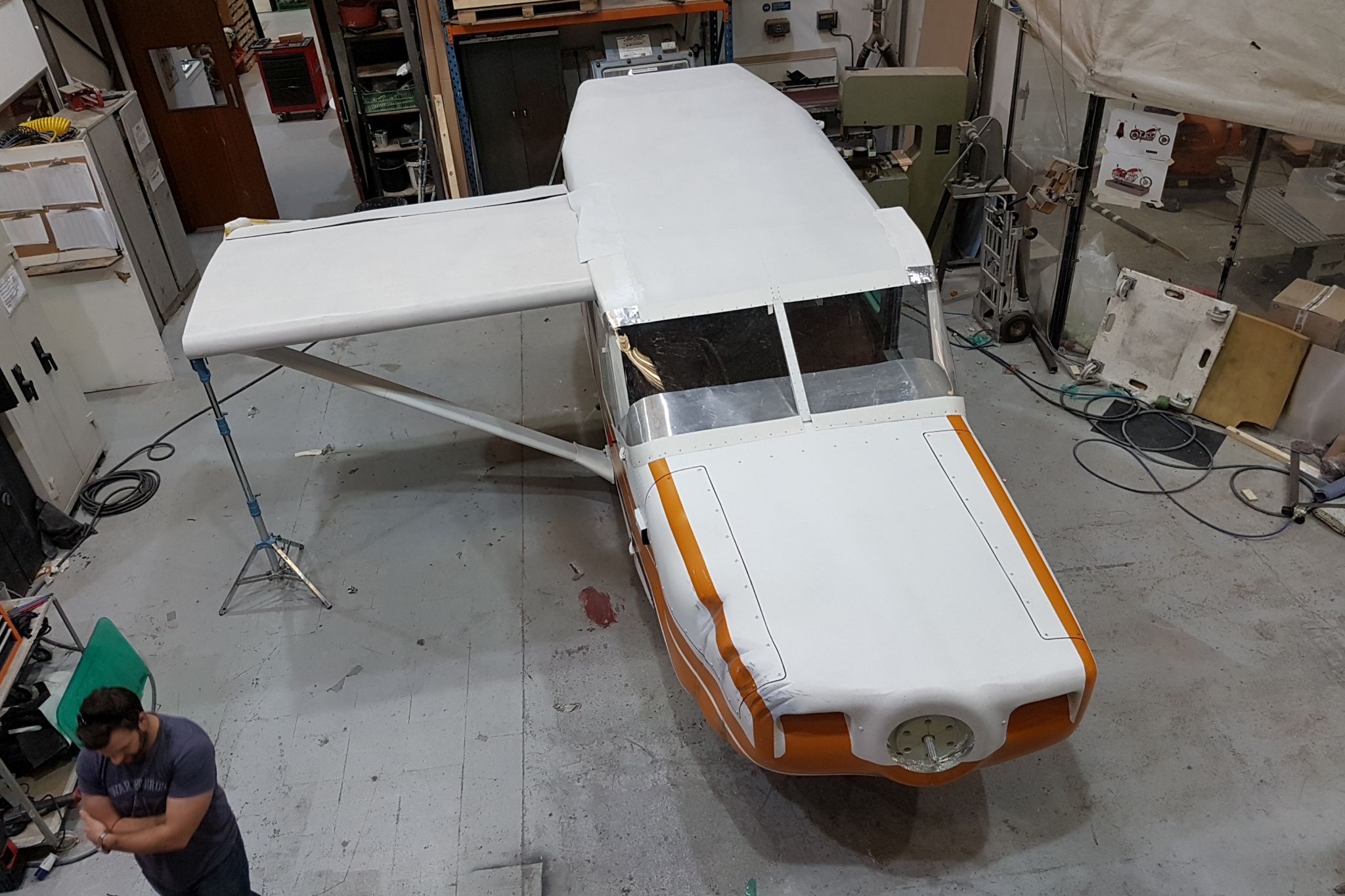 Further plane scenes involved the building of a large shallow tank (18m x 8m x0.5m) and a cyclorama (7m high by 15m wide) in Artem's West London backlot, so that the production could shoot the impact of the plane as it hit the water. Artem created a rig to smash a number of black buck elements, representing different sections of the plane, into the water at speed, and also created a debris-flying-through-air effect for this shot. To cap off the backlot shoot Artem technicians lowered the crashed fuselage prop upside down into the water using Artem's telehandler.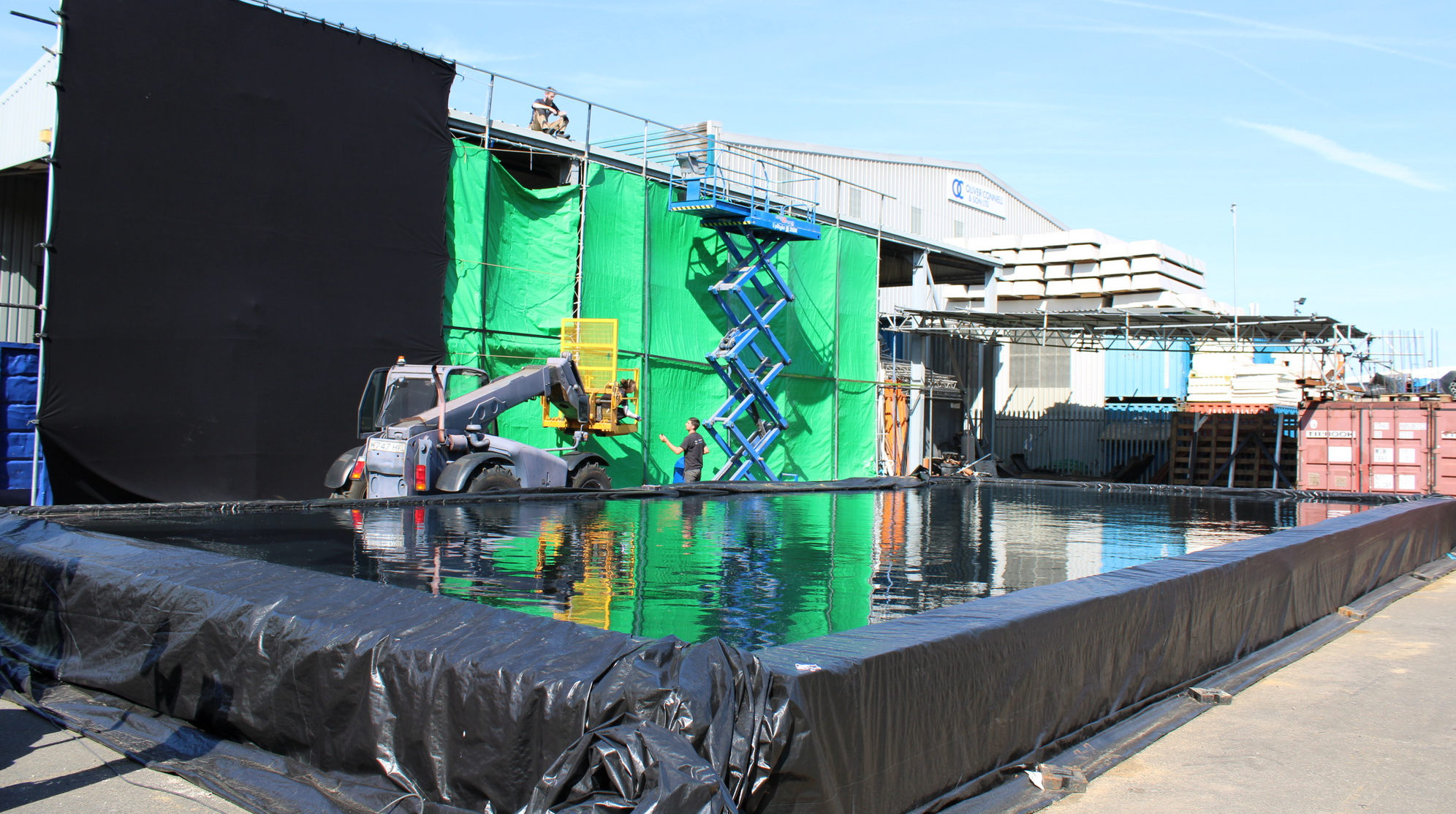 The crashed plane prop was later refurbished to use in the studio, mounted on an air bellows rig for a rocking motion and a ring bearing to rotate it by 360 degrees.
"Great to work with Artem on this project. As ever, Mike and the team were open to every challenge we threw at them. The wide range of skills they bring to the table is always backed up by professionalism, flexibility, and great facilities – including a very useful backlot! This project really showcased how VFX and SFX departments can work together to create extraordinary effects."

Tim Field, Co-Producer
The Artem team also created two large-scale boat props for the movie: one was a 'wet boat' section to sit on scaffold towers in the studio tank with a pneumatic system to create a rolling action and the other a replica full-sized boat deck – from the water line upwards – mounted on a wheeled rostra. Both boats were dressed with props and Artem technicians attended the shoot to provide support and to create splash and wave effects.
Finally, Artem created a dive shop set, fully dressed with props and pre built in sections for assembly in the studio. This later converted into a bedroom set. Both sets were installed and supported in the studio by the Artem team.
Horizon Line is available on US streaming platforms from January 2021 and releases on DVD/Blu Ray from 16th February. UK release information to follow.
Watch the Horizon Line trailer here.
Find out more about Artem at: artem.com