Working with client So Television, special effects specialists Artem provided the new Big Red Chair rig for the new season of the BBC's hit talk show The Graham Norton Show.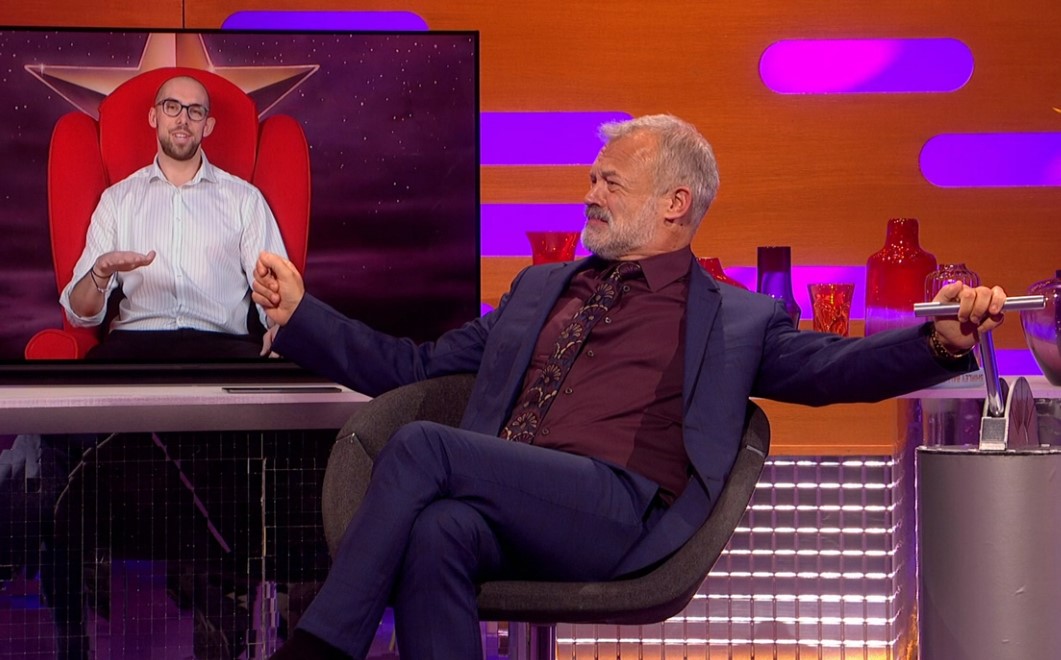 At the request of their client So Television, the independent production company co-founded by Graham Norton himself, SFX company Artem set up the brand new chair rig for the Graham Norton Show's 28th season airing this year.
To round off each programme, audience members sit in Graham's Big Red Chair and tell stories – usually the more cringe-worthy, the better. If Graham and guests are not impressed, the chair is tipped backwards mid-tale. With the old chair looking tired after several years of hosting, So Television wanted something more robust, with additional features built in to comply with the production's Covid risk protocols.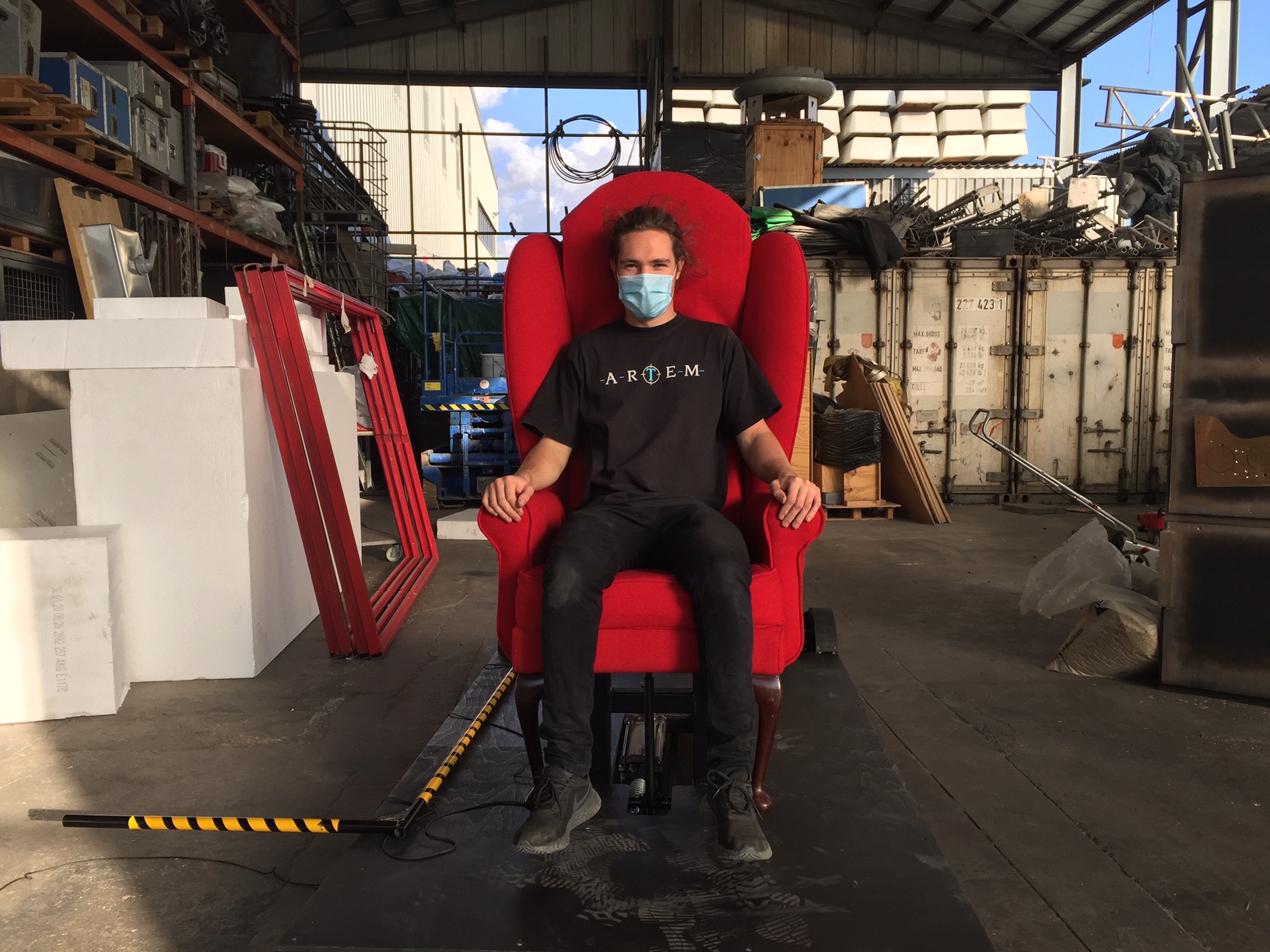 Artem technicians designed a tipping chair mechanism and deck (with braked casters) to incorporate a reset system operated from the sides of the deck by two people using removable levers. The CAD data was used to CNC laser cut the majority of the mechanism's parts which were then welded together on an assembly jig to ensure correct alignment and smooth reliable operation. The completed mechanism and frame were finished in hard-wearing vinyl co- polymer paint.
The rig's removable levers enable the occupant to remain seated whilst the chair is reset and locked quickly and safely. This design also ensures that the crew and audience member are socially distanced throughout the process.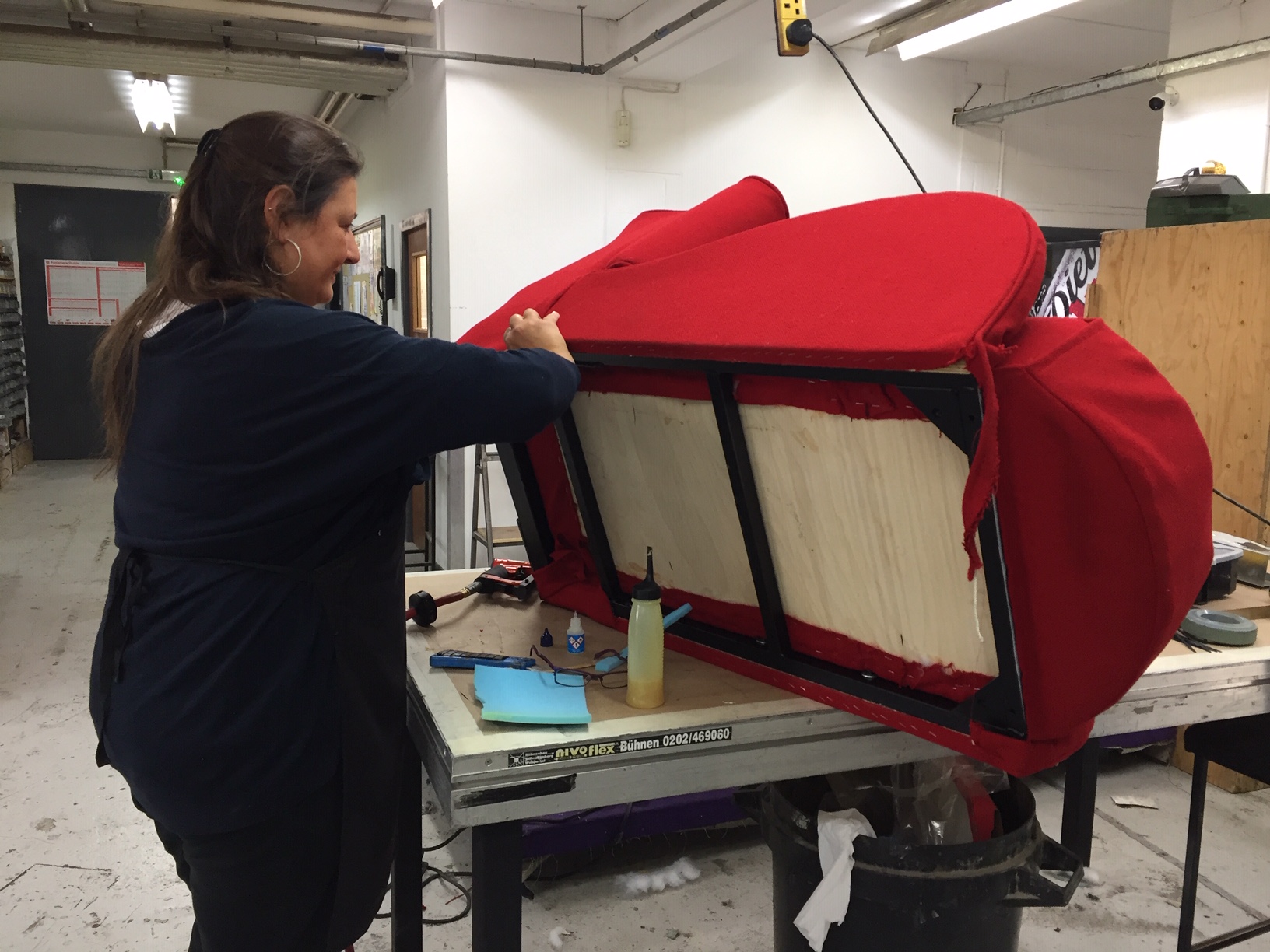 A replica chair was built from scratch at Artem's workshop and upholstered with the client's choice of fabric. A soft furnishings expert also provided additional sets of slip covers for the arms and headrest to enable a quick transformation to a 'clean' chair when multiple stories feature in one show.
Artem operate across a range of sectors, from feature films and high-end television drama to commercials, music videos, exhibitions, theatre and live events. Based in their custom-designed workshops in West London and Glasgow, Artem's permanent staff is supported by a pool of around 100 freelance specialists, enabling them to tackle projects of any scale for clients all over the world.
The 28th season of The Graham Norton show began its run on BBC One in October 2020. Past episodes are available on the BBC iPlayer.
Find out more about Artem at: artem.com