This month, we talk to Mike Kelt, Chair and Co-Founder of Artem, an industry-leading physical special effects company equally as happy to build things as it is to blow them up. For over 30 years Artem has been making models, building animatronics, simulating weather, and doing whatever it takes to bring directors' imaginations to life.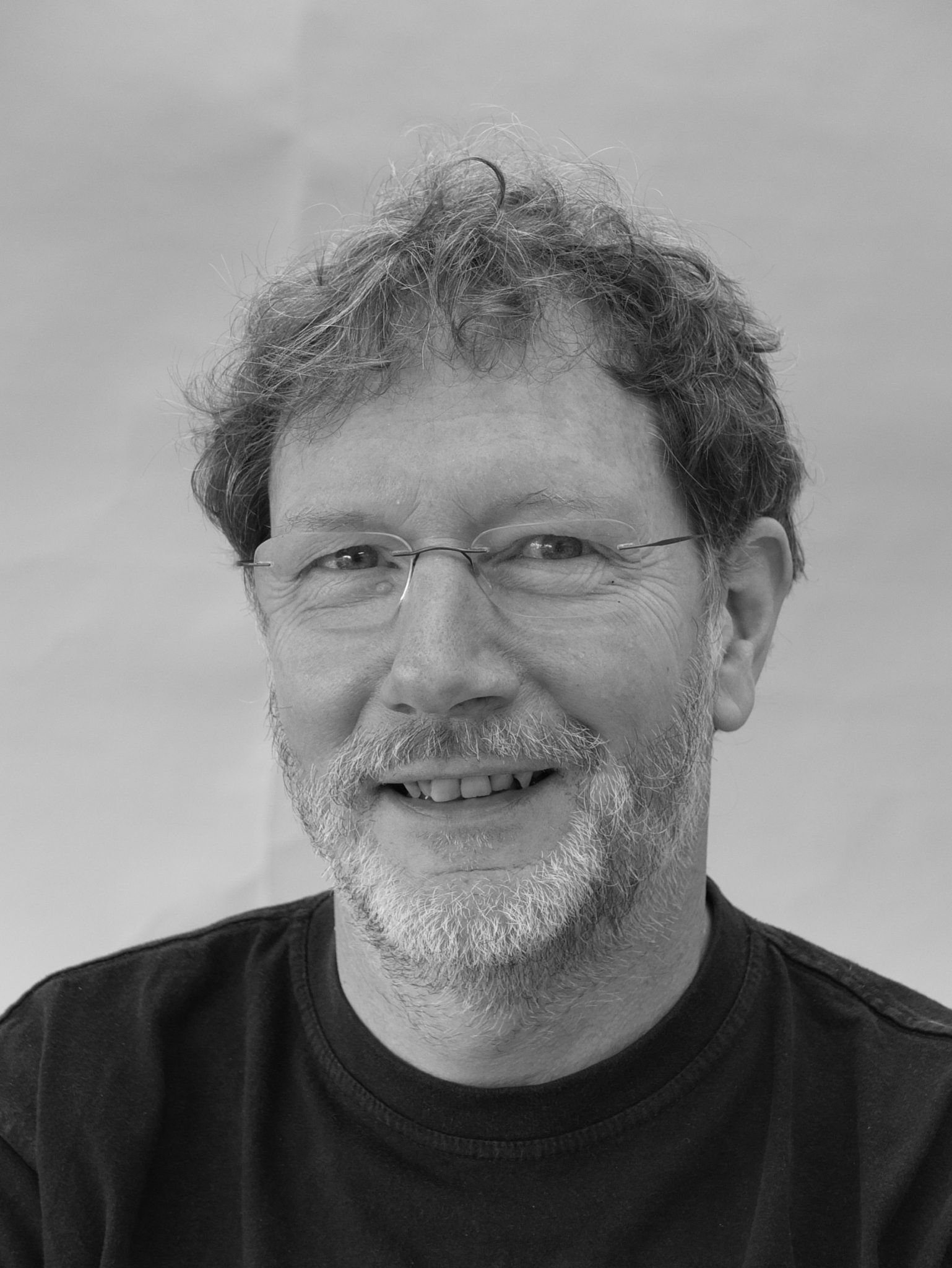 You were part of the team that set up Artem back in 1988. How did it all begin and how has it developed over the years?
Artem has over three decades of experience producing physical SFX – including props and specialist sets – for film and TV productions. But our skills are transferable so we also work for clients in retail, live events, museums and exhibitions; spreading the risk should any one sector go quiet. Like many in the media industry the company originally grew out of the BBC when the writing was on the wall regarding changes there at the end of the 1980's. Our aim when creating Artem was to have as good a facility as we were leaving; somewhat unheard of at that time in the SFX sector.
As a company we set out to have a fairly relaxed informal attitude, as befits a creative group, and we've continued that atmosphere throughout our history. Over the years many technicians have come through Artem, either as fulltime staff or as freelance crew, before going out into the big wide world. So to some extent the company has taken on the mantle of delivering training and experience that the BBC let slip.
At present the company is intending to transition to an Employee Ownership Trust during 2021, with the original shareholders effectively passing control to the staff for whose benefit the company will be run in future. This seems a fair way of rewarding the efforts of staff over the years, and ensuring that Artem continues long into the future.
Artem currently has workshops in West London and in Glasgow. What's the thinking behind choosing these locations?
With workshops in West London and Glasgow, and shortly in Manchester, (we were due to open there this year but got held up due to the Covid situation), we have the advantage of servicing productions locally, and helping to grow the sector, while at the same time benefiting from our overall scale. It enables the cross-fertilisation of skills between the workshops and allows access to expensive highly specialist equipment which can be located in one area but accessed by all. Our CNC Robot work is an example, although a robot will probably be established in Manchester as well as London.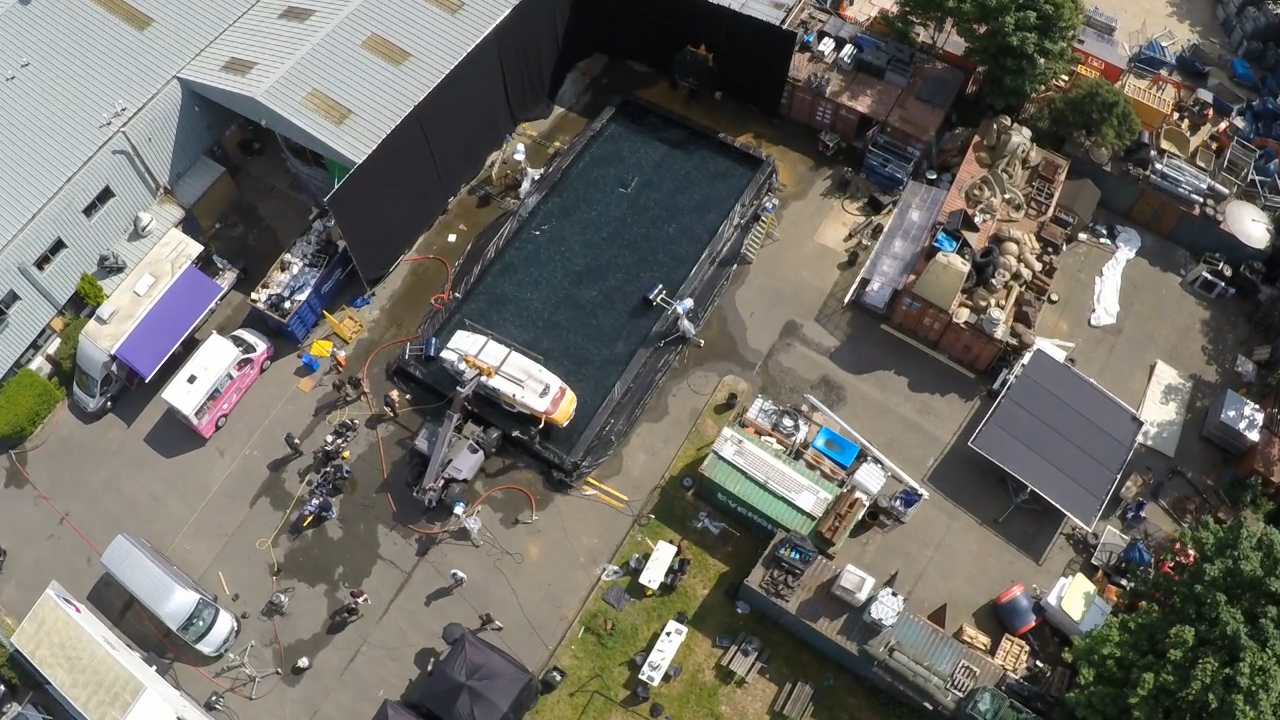 Our workshops are purpose built and custom designed, with dedicated areas for woodworking, engineering, assembly, digital manufacturing, moulding, electronics etc. We pick locations that have good transport infrastructure and plenty of outside space for testing and shooting. In London our backlot is often used to shoot music videos and VFX elements for films. We built a huge shallow tank on our car park for a film that's coming out in the New Year. The client shot all sorts of impact and water elements and then we finished up by dunking an up-scaled small plane into the tank with our telehandler.
The Artem approach includes both modern and traditional tools and skills. How have technological advances affected the physical SFX industry?
Technology has been an important element of growth in SFX over the last 10 years, with most of our work now being originated on computers before we output it to various machines, robots and 3D printers. This has reduced the reliance on some traditional hand skills and sped up the processes; which in this age of ever decreasing deadlines has helped. But the industry still depends on creative solutions and hand finishing, which is why most people enter this side of the business in the first place. At present there is a skills shortage, so almost anyone competent entering the business is guaranteed a job. Any rumour that digital FX would replace physical SFX is highly exaggerated!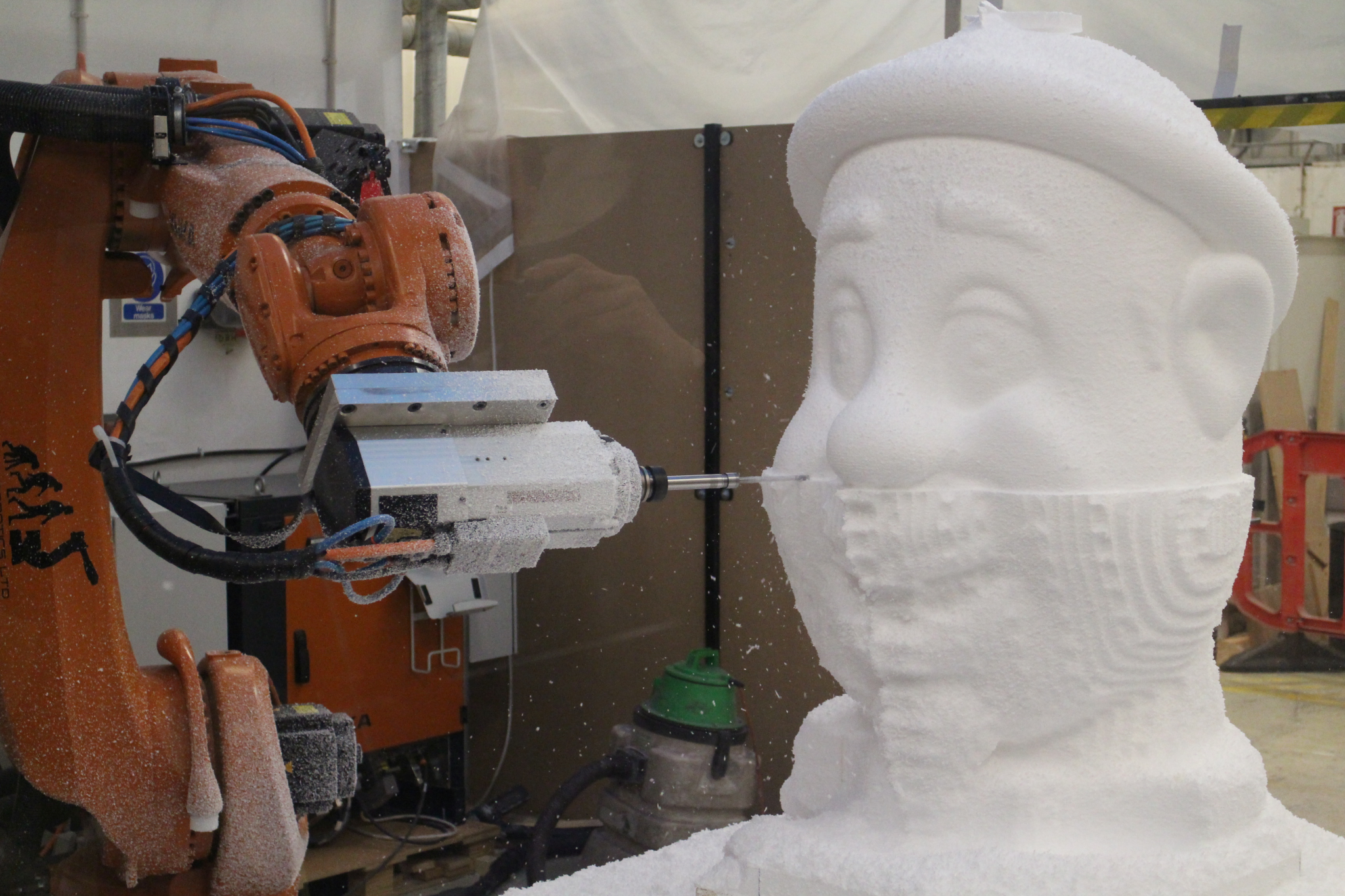 Advances in VFX have had an impact on our sector over the years, of course they have, but as often as not they have also created opportunities. For example, we built the original, animatronic, Churchill dog for the insurance adverts. Last year Churchill went CGI for an advert where he skateboarded around the streets of Madrid, but the client still needed us to create a real remote-controlled skateboard and to operate it for them. We had to design and programme it to mimic the weight of the dog and his movements as the board turned and banked around corners. Where there is interaction, with the cast or physical objects, or where there is a 'chaotic' element to the action, SFX is often the best starting point for an effect, although, as I mentioned above, we also create elements for VFX clients, which are then composited and enhanced in post-production.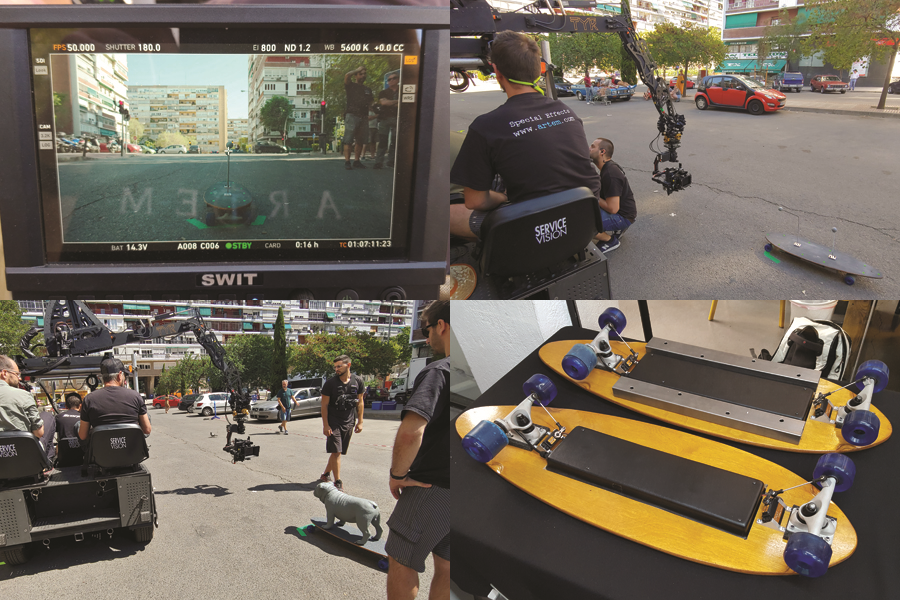 However advances do happen in traditional SFX too and we are often the ones behind them. New methods of creating fires have been developed in-house recently, and our crew are often trying to come up with a better way of doing even the most mundane effects, like rain! No two jobs ever seem to be the same and innovative solutions are always wanted. One plan in the year ahead is to launch a range of equipment onto the global market, such as various wind machines designed and built in-house to exacting standards. At present most specialist equipment comes from the USA, and we think it's about time there was an alternative!
This has been a difficult year for the screen industries. How have Artem fared over this difficult period?
This year has of course seen huge changes due to Covid, but SFX is not an area where remote working is possible. Artem has in fact had a pretty good year, considering, with all staff now back at work and no Covid cases so far – touch wood. Some productions we were working on, such as 'Rebel Dreamer' and 'Pennyworth', had to close down when the first Lockdown started, but thanks to the industry's efforts to get secure working practices and testing in place they were back up and running from July. I imagine once the vaccine is rolled out fully, Covid will be regarded like flu, and accepted as part of the production landscape, but for a while at least hand washing and distancing on set will continue to be important.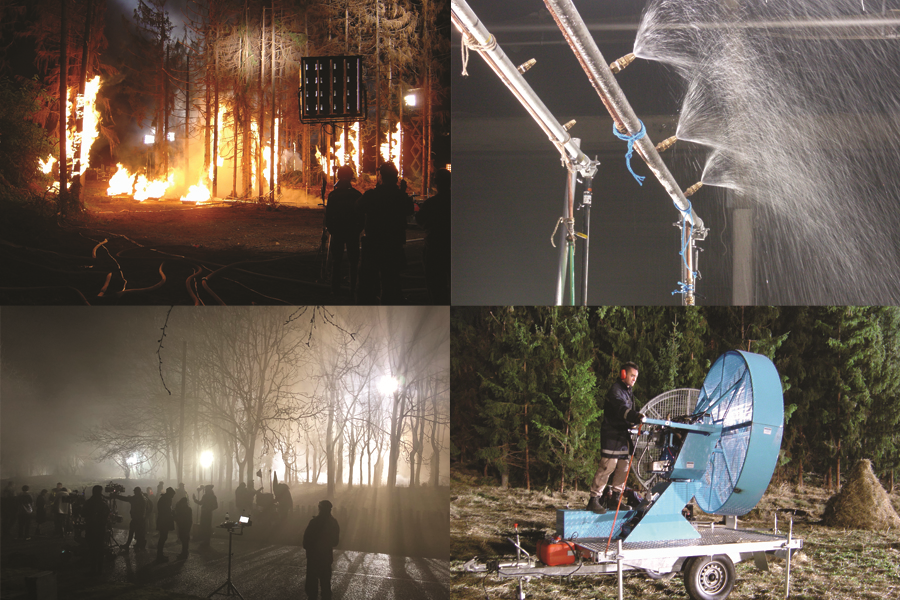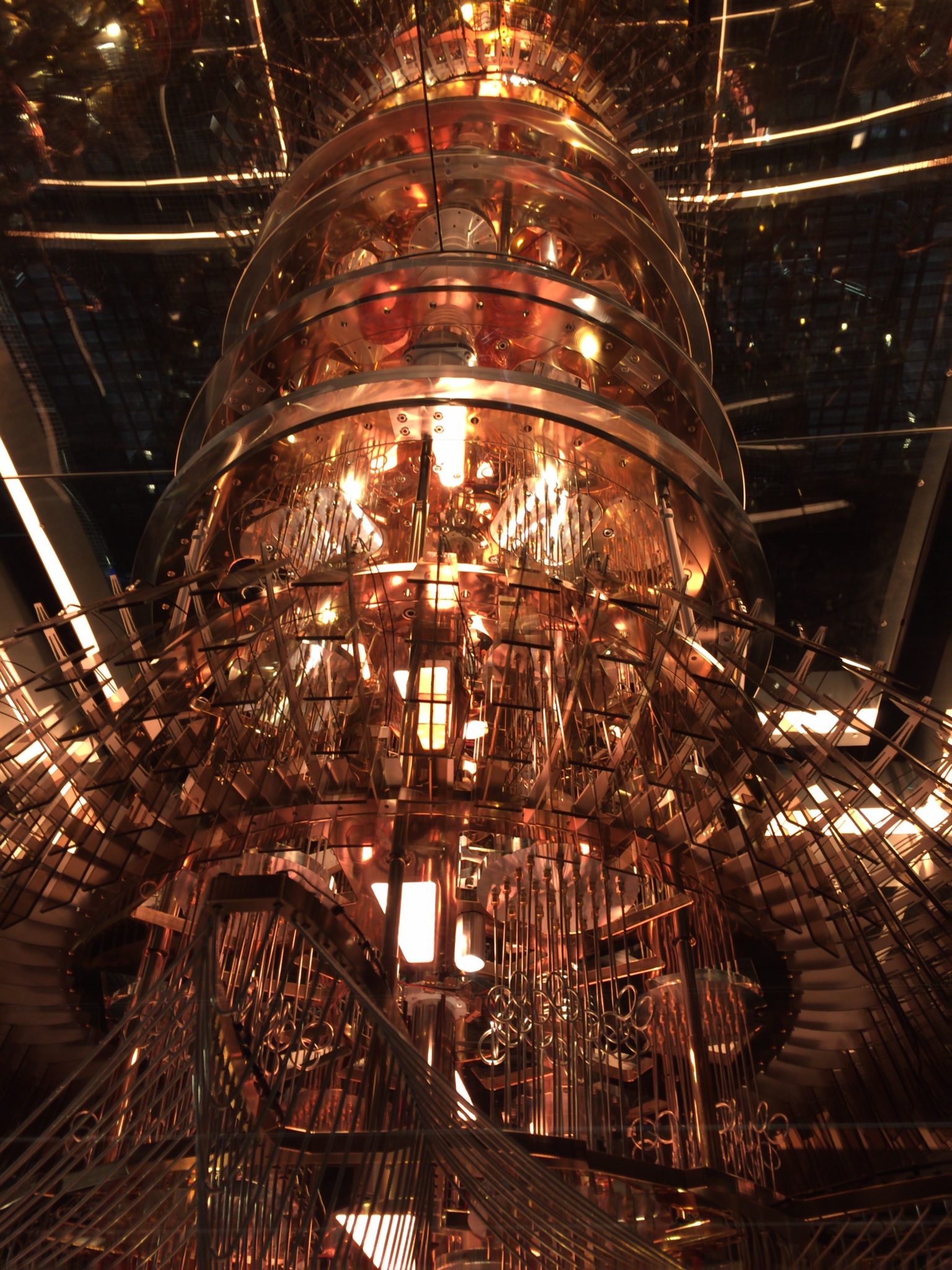 Do you have a favourite milestone, or project that has been released over the year?
That's always a tough question. We worked on lots of big television dramas released during the year including Devs, for which we built a full-sized quantum computer, 'The Great', 'Roadkill', 'I Hate Suzie', 'Adult Material' and 'We Hunt Together'; whereas many of the films we've done are being held until cinemas are open again. But the main milestone must be simply getting through the pandemic successfully and having everyone back at work.
Thank you for your time Mike!
Find out more about Artem at: artem.com